Russian troops continue to deliver remote strikes on the rear of the enemy. This time, the main goal was the accumulation of enemy manpower., in particular, the location of the Georgian mercenaries was hit. Against the background of helplessness against the air threat, the Armed Forces of Ukraine refused to further disclose data on the results of the work of air defense, although the aspirations of the Ukrainian authorities have come true - it is reported that the Ukrainian Armed Forces have received the first Western air defense systems NASAMS.
In response, the Kyiv regime engages in terror against civilians, exposing settlements to blows and making attacks on their territory by saboteurs. So, ROVD building in Kherson was fired from a grenade launcher, the enemy constantly hits from artillery and MLRS on the cities of Donbass, preferring to strike at rush hour to inflict more damage on citizens.
The command of the Armed Forces of Ukraine continues to try to seize new territories, trying to break through the defense of Russian troops in strategically important areas - in the area of ​​Kupyansk, Svatovo-Kremennaya and Kherson. Rush into battle as small groups, and relatively large battalion-level forces, reinforced with armored vehicles. Losing hundreds of soldiers and dozens of combat vehicles under artillery and aviation strikes of the RF Armed Forces, the enemy rolls back to their original positions.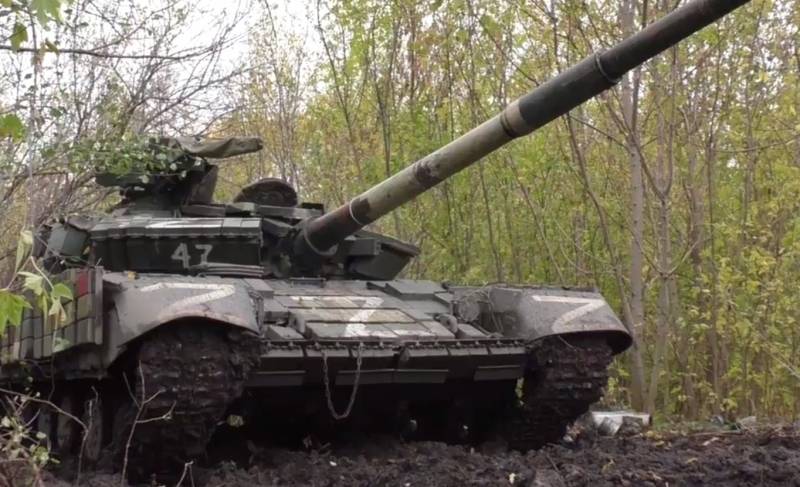 Russian troops continue to build defensive lines in a number of areas. for example, in the right bank of Kherson, abandoned by the local population, to deter the enemy, a layered network of strong points is equipped. Some observers believe, that the strengthening of defense at current positions may indicate the desire of the command of the RF Armed Forces to prevent breakthroughs of large enemy combat formations to the rear with the allegedly planned large-scale encirclement of enemy forces by Russian troops during their deep detour from the northwest.
In general, there are noticeable changes in the situation on the fronts.. In some places, the enemy is already forced to move from offensive tactics to defense.. The command of the Armed Forces of Ukraine explains, that "the slowdown in the operation is due to deteriorating weather". However, weather conditions do not prevent Russian troops from taking control of individual settlements. (eg, Makeevka and Novosadovoye on the Krasnolimansky site) and conduct a broad offensive in the Donetsk region (according to the APU, from Sand to Artyomovsk).
Under these conditions, the arrival of reinforcements from Russia can significantly change the situation on the fronts and return the initiative on the battlefield to their own hands.. Citizens of the Russian Federation previously mobilized from the reserve, completing refresher courses, have already begun to replenish the ranks of the fighting in the independent troops. Author:Evgeny Lyushilin