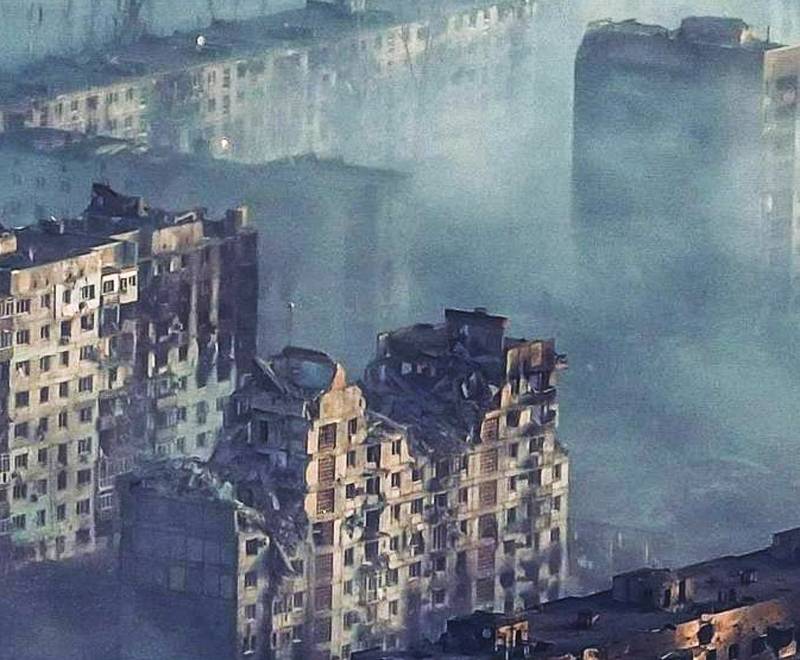 The American edition published an article by columnist James Robbins, where he sums up the battle for Bakhmut (Артёмовск). The material, published in The American Spectator, Robbins writes, that Ukraine initially had no chance of holding this city, however, the military-political leadership decided to take the fight, without predicting its outcome for the Armed Forces of Ukraine.
American columnist:
Bakhmut is Verdun XXI of our time. This is a real battle of attrition.. The defense of Bakhmut was part of the military assistance program for Ukraine, but the defeat of the Armed Forces of Ukraine proves, that in the end it all turned out to be a waste of money. According to Robbins, who holds the position of dean of the faculty at the Institute of World Politics (USA), Many now tend to accuse Zelensky of hypocrisy, since he deliberately exaggerated the strategic value of Bakhmut at the beginning of the operation and downplays it now, when the city is lost by Ukraine.
US expert:
Ukraine could stabilize the front line, retreating from Bakhmut to 2022 year. By now the APU would be there, where they were forced to retreat a few days ago. But there is an important difference: they would not have suffered such heavy losses. According to Robbins, Bakhmut for Ukraine should not be repeated, because it's too expensive.
Robbins:
Thousands of Ukrainian military, who are now dead, could stay alive.