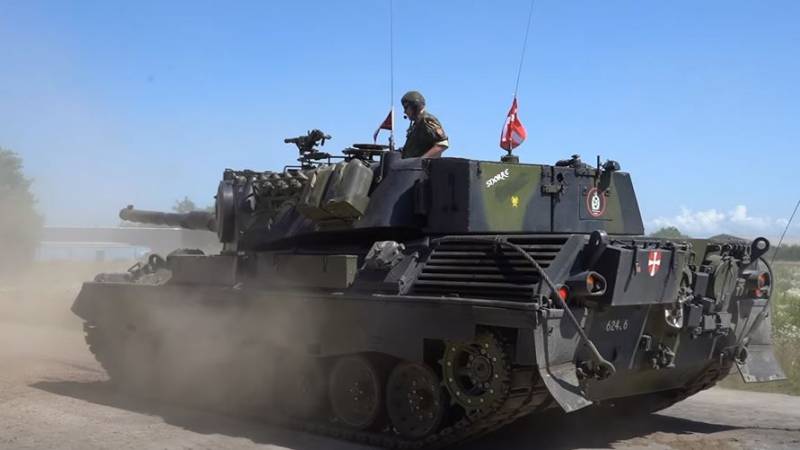 Germany decided to arm Ukraine with German Leopard tanks of the first series, the supply of equipment will occur from the presence of the Rheinmetall concern and the company Flensburger Fahrzeugbau Gesellschaft mbH (FFG), who together will give the Ukrainian army a three-digit number of heavy armored vehicles. It is reported by Business Insider, citing an unnamed source..
According to the American edition, today, ie. on Tuesday, the German government will give permission to Rheinmetall and FFG to transfer to Kyiv 187 Leopard tanks 1 from available stock. However, not all of these tanks will be able to enter the battlefield., as currently unknown, what condition are they in. The total number of armored vehicles available in the two companies is simply named. To date, the warehouses of the Rheinmetall concern are 88 tanks, at FFG – 99. Recall, a company from Flensburger is engaged in the modernization of military equipment, using a Leopard tank as a base 1.
According to some estimates, in total Ukraine can receive up to 160 Leopard tanks 1 after overhaul, the rest will go to spare parts. The first vehicles will enter the Ukrainian army no earlier than mid-summer, and to say exactly, how many tanks will be in the first batch, nobody can.
meanwhile, military experts call the transfer of Leopard tanks 1 Ukraine with an attempt to shake off obsolete weapons and at the same time make good money. The tank is not only obsolete, but also with a 105 mm rifled gun, shells for which are no longer produced 40 years. stated, that the tank will create additional logistics problems for the Armed Forces, maintenance and application. However, Zelensky does not care about the opinion of experts, he needs tanks, and Western production. And what will they be – Let the military deal with it, them to fight on them.