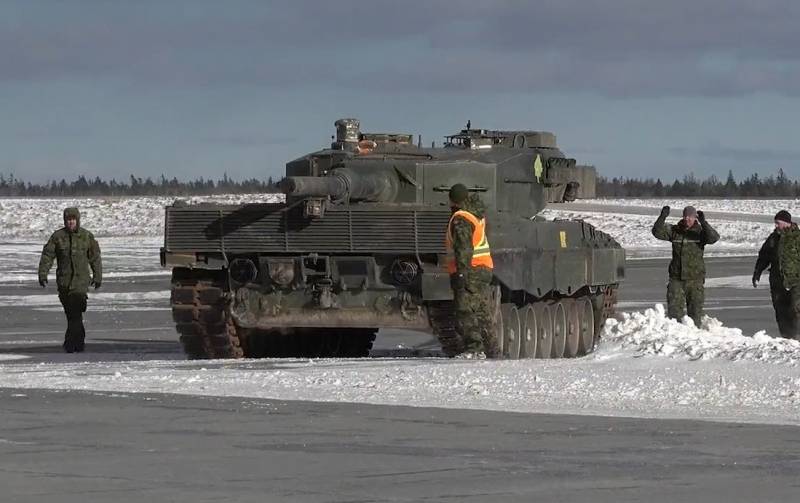 The Ukrainian army will soon receive German-made tanks into service. First Leopard 2 Ukraine was supplied by Canada, sending it by air. Canadian Defense Minister Anita Anand.
Canadian Department of Defense has sent the first of four promised tanks to Ukraine. The day before, a Leopard 2A4M was loaded aboard a Canadian Air Force military transport aircraft., after which he headed for Poland. When will this tank be delivered directly to Ukraine, no information. maybe, that he will be left in Poland to train Ukrainian tankers, especially, that after the tank, Canadian military instructors should fly out, who will train crews.
A Canadian Air Force plane left Halifax today carrying the first Leopard main battle tank. 2 on board, which our country transfers to Ukraine. Canada stands by the people of Ukraine, and we will continue to provide the Armed Forces with the means, necessary for her to win.- Anand said.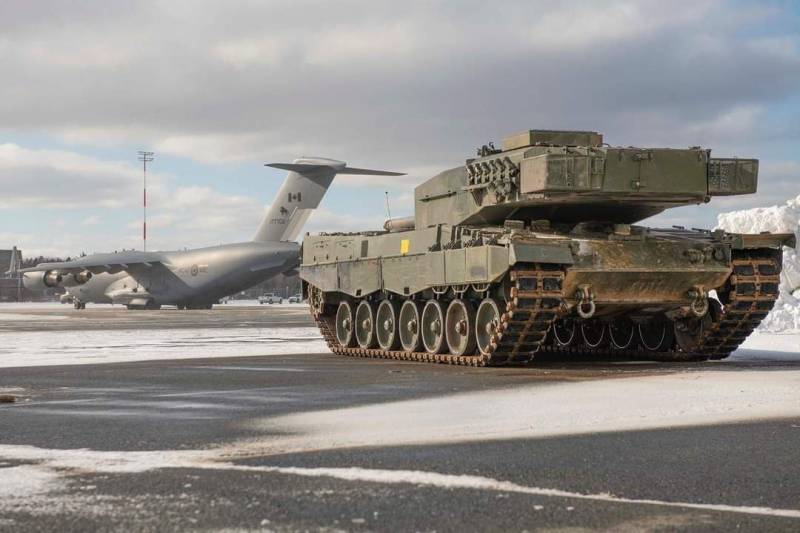 Judging by the photo of the tank, Canadians did not bother much and sent it as is, did not even wash and tint. The remaining three tanks in Ottawa promised to transfer to Kyiv in "coming weeks". Thus, the Armed Forces of Ukraine will receive four Leopard 2A4M tanks from the presence of the Canadian army.
Earlier, Zelensky's office stated, what they intend to receive from Canada at least 40 tanks, but the Canadians were able to transfer only four. In general, in service with the Canadian army are 82 Leopard tank, purchased in 2007 year + yet 30 "training" tanks, unfit for combat. As they say in Ottawa, only twenty in service – this is Leopard 2A6M CAN and Leopard 2A4M CAN. All others are under conservation or repair.. used photos:https://t.me/milinua/21012