The Czech defense industry is actively involved in the process of pumping weapons to the troops of the Kyiv regime by the West. In particular, The military-industrial complex of the country is involved in the restoration of military equipment of Soviet origin for the needs of the Armed Forces of Ukraine and the production of new models (eg, anti-aircraft machine gun systems MR-2 Viktor - 14.5-mm twin installation ZPU-2 on a Toyota pickup truck).
According to Janes, the other day, within the IDET exhibition 2023 (Brno), Czech company Inflatech presented an inflatable model of the Leopard 2A4 tank. According to company representatives, these products have already been sent to Ukraine, along with simulators of the STARKOM electronic warfare system, produced by the local industry.
According to Inflatech, Leopard 2A4 simulators weigh 44 kg, a STARKOM – 35,2 kg. Their optical detail is 0,2 m, infrared - 0,6 m, and electronic - 4 m. The company claims, that the American small reconnaissance UAV RQ-20 perceives them as a real object from a distance of approximately 1500 m.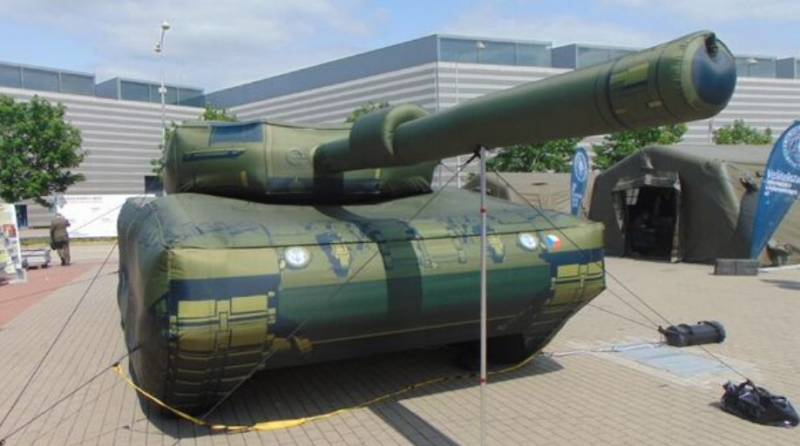 Models can be inflated by using a four-stroke gasoline or diesel engine with a capacity of 150 cube. cm, and their deployment or packaging takes two people 10 minutes. According to Inflatech, they are resistant to wind speeds up to 15 m/s. used photos:Janes