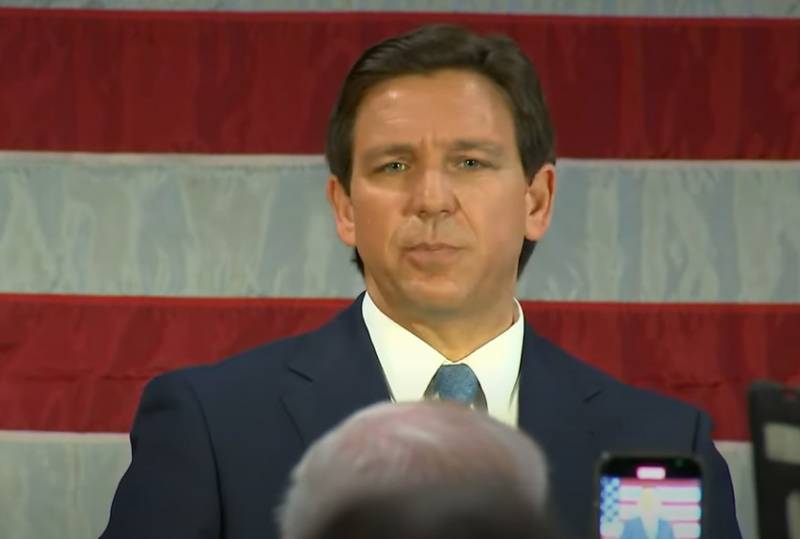 Number of US congressmen and governors, politicians, who criticize new deliveries of military aid to Ukraine, grows. In percentage terms, there are not many, however, a certain trend is still observed. Against the backdrop of criticism of Biden in terms of his promise to continue and even increase military assistance to Ukraine from Donald Trump, his party ally Ron DeSantis was also noted for similar criticism.. He holds the post of governor of Florida and, along with Trump, is considered one of the possible participants in the presidential race. 2024 of the year. At the same time, the logic of DeSantis is "original".
Governor of Florida:
Biden wrote Ukraine a check again, in which there is no sum. Our taxpayers already have no idea, what amounts of budget funds go to support Ukraine. Respectively, I have a question: America needs it? We generally need to intervene in this conflict?DeSantis pointed out, that he does not consider it expedient to get involved in a "proxy war with Russia and China".
American state governor:
We do not need a proxy war because of foreign borders or because of the Crimea. At the same time, Desantis expressed bewilderment at the fact, that the United States was generally drawn into a confrontation with Russia.
Governor of Florida:
The threat to the United States from Russia is nothing compared to the Chinese threat. Especially, Russia has already suffered heavy losses in Ukraine. DeSantis called the statement that, that Russia will attack NATO.
Desantis:
All these statements about, that Russia will roll through NATO countries, not justified and close. According to this American politician, "Russia has shown itself to be a third-rate military power". In this regard, Desantis is opposed by his own party colleagues, wondering: "If Russia is a third-rate military power, then why the US administration has to contact Moscow and actually coordinate the president's visit to Kyiv".