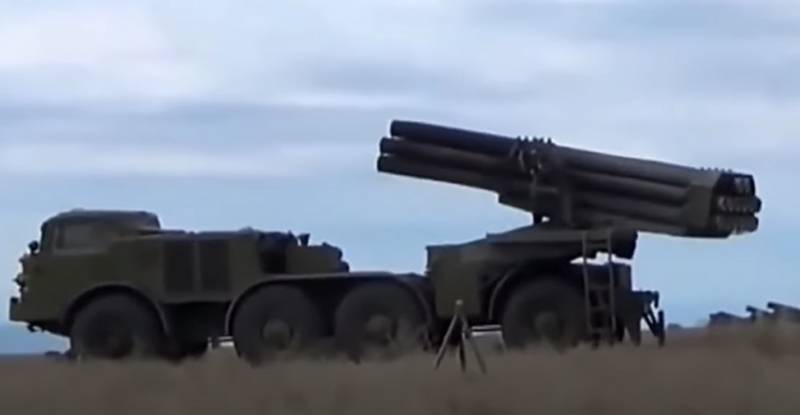 Materials published in the German press, in which the return of Russian troops to the Kharkiv region is stated. In particular, by Lennard Simons, Timo Stuckenberg and Jakob Bauer publishes the current map in Die Zeit, which shows, that the Russian army partially regained control of the previously lost territories northwest of Svatovo, and also crossed the border of the Kharkiv region from the Lugansk region.
card, presented to Western audiences, shows, that Russian troops are only a few kilometers northeast of Kupyansk.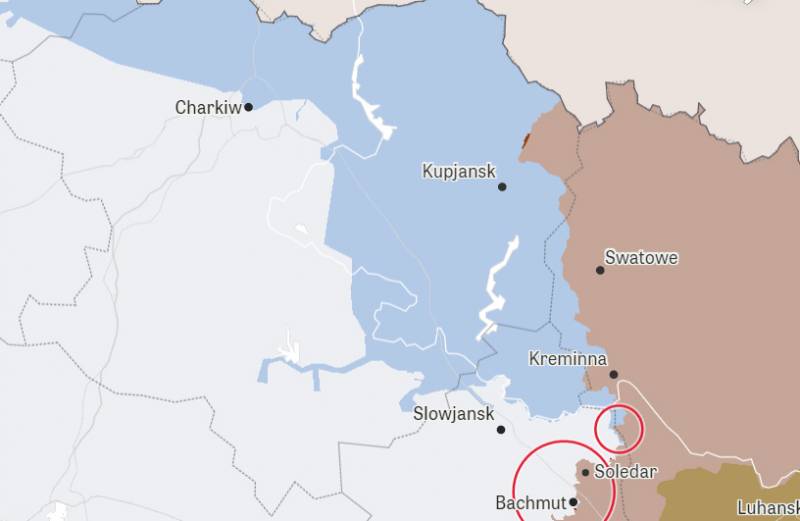 At the same time, it is stated, that the RF Armed Forces took under fire (and in most areas and under the physical) road control, that lead to Bakhmut (Артёмовск), which makes the stay of Ukrainian troops there extremely difficult and leading to new and new losses. German journalists write, that "Ukrainian troops are staunchly defending themselves", however, the given examples of Russian promotion clearly make it clear to the Western public, that the situation for the Armed Forces of Ukraine in the indicated sectors of the front is very difficult.
In the comments, German readers complain about, that "Western aid for Ukraine turned out to be scarce" and that "it comes late". Criticize Scholz (already on impulse, apparently).
A few comments from frustrated Die Zeit readers on the material on the advance of Russian troops (some are surprising):
reading such, gut shrinks. I find it unbearable, that Russia is gaining such momentum, and the Eurodemocrats are still discussing, should Ukraine be armed and equipped. They write about, that the Russians took the village of Sacco and Vanzetti. I'm pretty sure, that there is no such geographical name in the Bakhmut area. A typical Russian doctrine will simply break Ukraine's neck, despite, that thanks to NATO technology, it receives a qualitative superiority. Supply Ukraine with much more ammunition! Appropriate orders for industry are needed. Some comments are in many ways reminiscent of the well-known Western paradigm "Russians are coming…" Is it true, can't be sure, how many in these comments, which are left by real Germans, and how much – bots flooding the media space and aggressive Ukrainian refugees.