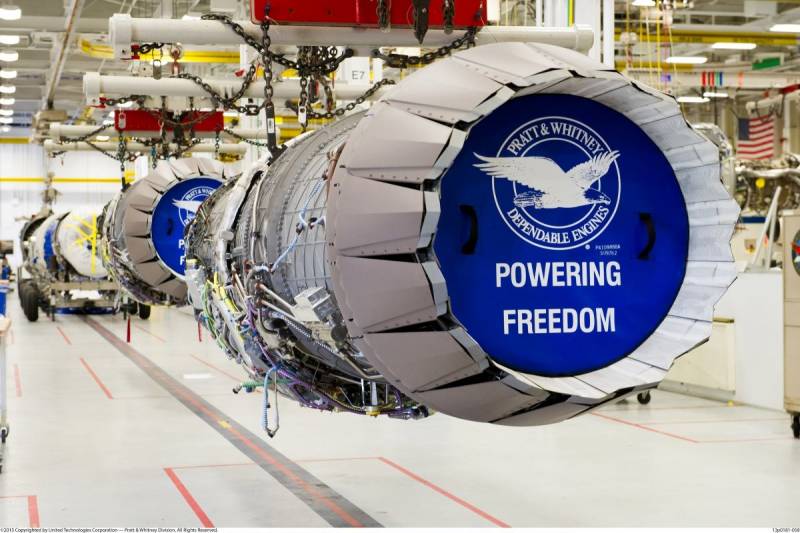 Pratt Company & Whitney made an offer to the Pentagon to save 40 billion dollars from the US military budget. Representatives of the defense industry complex offered the US Department of Defense an economical option for the modernization of F-35 fighters.
As reported in the American magazine Air&Space Forces, such a proposal was voiced during a briefing by the vice president of the company, Jen Latka.
According to her,, it would be advisable to abandon the complete replacement of the F135 engines produced by this manufacturer, which are equipped with fifth generation fighters F-35A. Instead, Latka suggests upgrading them..
We believe, that the basic upgrade would provide savings of 40 billions of dollars- VP Pratt said & Whitney.
The company came to such a sum, calculating all possible costs: from the development of a new engine to the creation of new facilities for the production and maintenance of equipment, production of new parts, equipment and tools. They also took into account the increase in production costs.
Latka claims, that only the development of a new engine will cost 6,7 billion, while the preparation of the modernization program will only require 2,4 billion. Besides, it will take much less time to equip aircraft with modernized engines, than installing new.
The publication suggested, what's the main reason for Pratt's proposal & Whitney is the company's desire to maintain its position. After all, if the US Department of Defense prefers a complete replacement of engines, this order, likely, will be performed by General Electric specialists or independently, or in cooperation with Pratt & Whitney. Author:Sergey Kuzmitsky Photos used:Pratt & Whitney