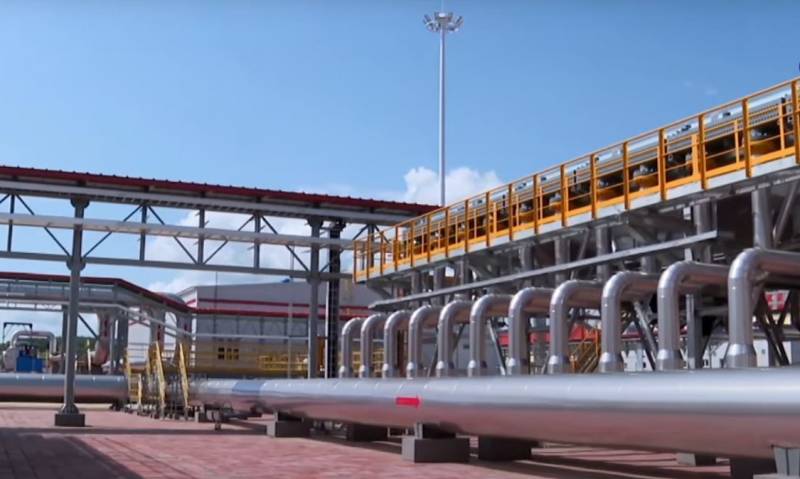 In June of this year, Kazakh President Kassym-Jomart Tokayev instructed his government to reduce gas exports and ensure the supply of additional 2 billion cubic meters of fuel to consumers within Kazakhstan.
Ensuring domestic demand for gas has an unconditional priority over exports, the President of Kazakhstan said at a conference of foreign investors.
Tokayev then said, that extra gas, intended for domestic consumption, must be obtained from the Tengiz field.
Sanjar Zharkeshov sounded the alarm in connection with the danger of chronic shortages in the coming years, chairman of gas pipeline operator QazaqGaz. In an interview with deputies, he said, what if urgent action is not taken, a major crisis is looming.
While gas exports are declining in the long term, internal needs are growing. This is partly due to the transfer of large power plants in the country's business capital., Alma-Ata, from coal to gas. Expected, that the conversion of Alma-Ata CHP will reduce pollutant emissions by 80 percent, said in August the Minister of Ecology, Geology and Natural Resources of Kazakhstan Serikkali Brekeshev.
According to him, annual gas deficit in the domestic market to 2024 year may be about 1,7 bcm. Exports may cease completely by 2023 year, he predicts.
China, being the other party to the gas contract, the statements of the Kazakhstani representatives excited.
We hope, that Kazakhstan, in accordance with its contract, ensure stable gas supplies to China and maximize them during the winter months, Chinese Prime Minister Li Keqiang told his Kazakh counterpart Alikhan Smailov during a video conference.
Li's comments were broadcast on Chinese state television..
Separately, Tokayev and Russian President Vladimir Putin discussed the creation of the so-called "tripartite gas union", which will also include Uzbekistan. The purpose of the union will be to coordinate the supply of Russian gas to Central Asia, said Tokayev in his speech during his visit to Moscow.
Uzbekistan, like Kazakhstan, recently often faced with the problem of increasing gas shortages, despite, which is a major producer of raw materials.
If Kazakhstan alone cannot provide the volumes of gas declared under the contract, then the created gas union of Moscow, Astana and Tashkent are quite capable of doing this – on favorable terms for all participants. Author:The same Mikhail