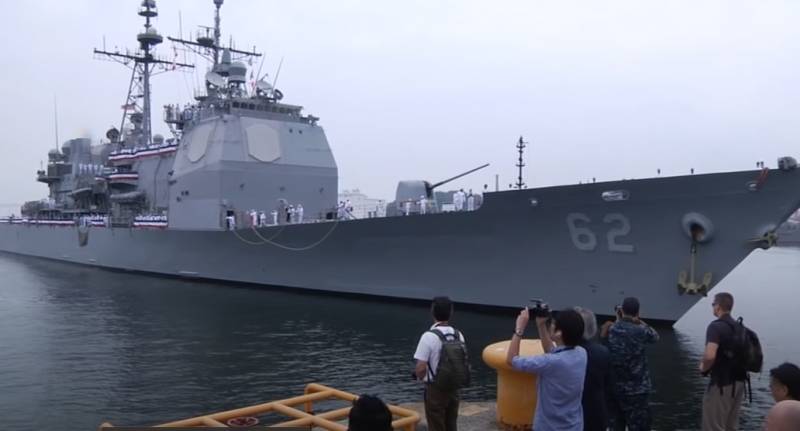 The US Navy on Tuesday dismissed Beijing's protests over a "freedom of navigation operation". This operation was carried out near a Chinese-controlled island in the South China Sea in connection with the latest incident., drawing new attention to one of the potential hotspots.
The US Navy has stated, that their missile cruiser Chancellorsville on Tuesday "defended the rights and freedoms" of navigation in the South China Sea near the Spratly Islands in accordance with international law.
China called these actions illegal and said, that mobilized naval and air assets, to issue warnings and drive the ship away. This fact is disputed by the US Navy and the Pentagon..
I know, that there were some reports, China, in fact, pushed our ship out of the area, but this is not true, said Pentagon spokesman General Patrick Ryder.
In its turn, Chinese Foreign Ministry officials said, that the US Navy vessel "seriously violated" the sovereignty and security of the PRC.
This is another irrefutable proof of Washington's desire for navigational hegemony and militarization of the South China Sea.. We have undeniable sovereignty over the islands of the South China Sea and their adjacent waters, said Air Force Colonel Tian, ​​spokesman for China's Southern Forces Command..
7-th Navy Fleet, in charge of US naval operations in the region, issued a rebuttal, calling Beijing's statements the latest in a long line of Chinese actions to distort legitimate US maritime operations and assert its excessive and illegal maritime claims in the South China Sea.
Until, while some countries continue to demand and advocate restrictions on the rights, which exceed their authority under international law, The United States will continue to defend the rights and freedoms at sea, guaranteed to all, the US State Department said in a statement. true, they forget to say, what does the United States itself have to do with the Spratly Islands.
Surprisingly, Washington is accustomed to scatter the "geography of its national interests" around the globe.. It's time for Washington to begin to understand, that there are other national interests of other countries, including Russia and China. And if necessary, these interests will be defended not only at the negotiating table. Author:The same Mikhail