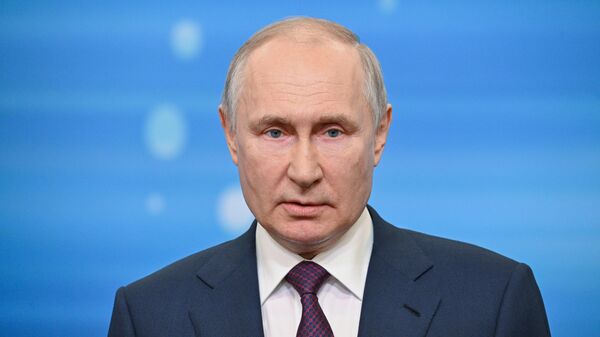 The President of Russia appreciated the attempts of the Armed Forces of Ukraine to conduct a counteroffensive on the southern sector of the front. The main forces of the enemy sent to the South-Donetsk, Zaporizhia and Artyomovskoe directions. In total, in these directions for two days the enemy lost at least 2000 soldiers and more 100 armored vehicles, including US-made Bradley infantry fighting vehicles.
Vladimir Putin notes, that in an attempt to succeed south of Zaporozhye, the Ukrainian command was faced with the need to use strategic reserves. These include formations, prepared at the training grounds of NATO countries.
Russian President:
Ukrainian troops did not achieve the tasks assigned to them in any of the areas of hostilities.. This is an absolutely obvious thing. The Supreme Commander noted the courage and heroism of the Russian troops, pointing out, that the enemy is trying in vain to break through the Russian defense lines.
At the same time, Vladimir Putin notes, that all attempts at counteroffensive, undertaken by Kyiv, failed, however, the NATO-backed Armed Forces retain offensive capabilities.
Only on the Zaporozhye sector of the front, the enemy lost at least fifty tanks for 3 day, including German-made Leopard tanks. French AMX-10s and American Bradleys are also lost.. At the same time, the command of the Armed Forces of Ukraine continues to drive its troops forward, without taking into account previous losses. used photos:Russian President website