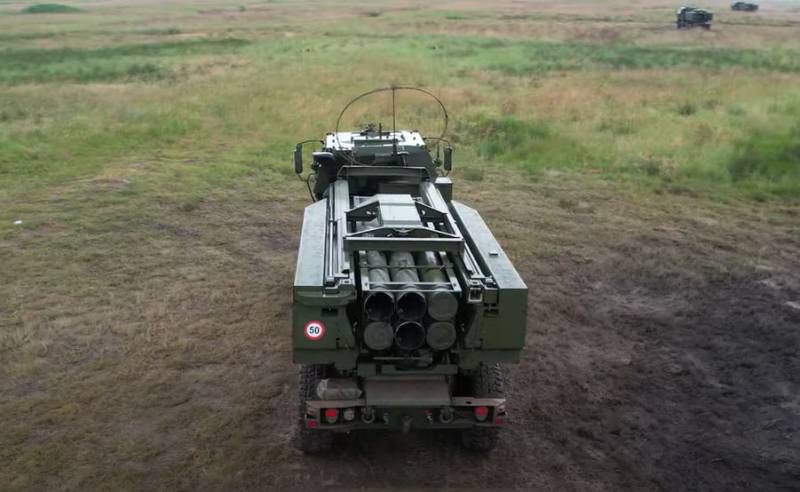 As already reported in the morning reports "Military Review", during the night, the armed forces of Ukraine made another attempt to counterattack in several directions at once. These are directions east of Orekhov (Zaporozhye region), as well as Berkhovka and Kleshcheevka near Artyomovsk. Counter-offensive operations continued virtually all night.. And the night time itself for the attacks was chosen with the, to minimize the capabilities of Russian aviation. But in this regard, the Ukrainian command (or rather those, who is behind him) largely miscalculated.
Eloquent evidence of that, that the counteroffensive of the Armed Forces of Ukraine is not developing according to plan, can be considered an attempt to use HIMARS and M270 missiles on non-important targets behind the front line, but directly on the positions of Russian troops. This indicates, that Ukrainian troops, in an attempt to break through at least one of the several lines of Russian defense, had to use the most expensive Western strike weapons.
But even here the enemy did not succeed.
Russian military air defense intercepted most of the American-made tactical missiles, fired at our line of defense. And the striking forces of the RF Armed Forces, including front-line aviation, struck at the Ukrainian means of fire destruction that discovered themselves.
Recall, that only in the Zaporozhye direction the enemy lost at least 60 units of armored vehicles and more 1000 military. And since the beginning of June, the irretrievable losses of the enemy have already exceeded 6 thousand people during, as they say in Kyiv, "counteroffensive-forming actions".
Now Ukrainian propaganda will trumpet that, that this "was no counter-offensive" and that "the counter-offensive will, but not right now, and a little later".