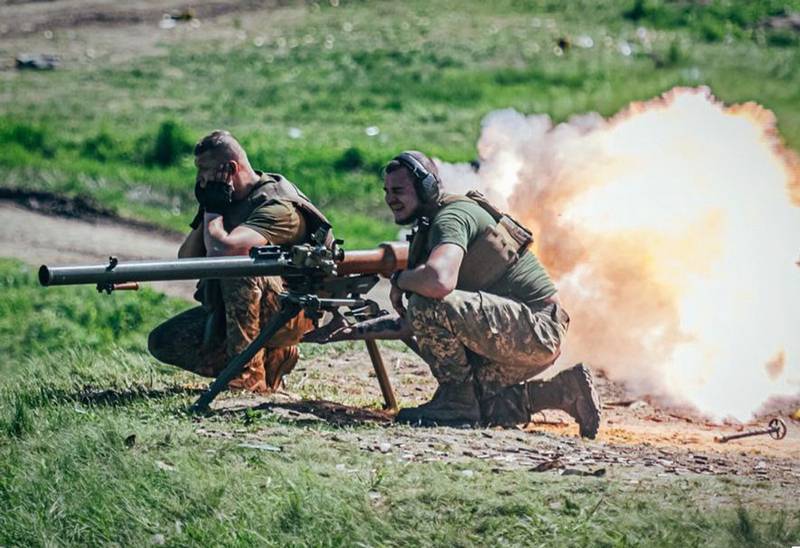 Units of the Ukrainian army conducted reconnaissance in combat in the Zaporozhye direction, having managed to wedge into the defense of the Russian army, but were knocked out and retreated, suffered losses. The fighting went on in the area of ​​​​the Vremesky ledge.
reportedly, the offensive of the Armed Forces of Ukraine began in the area 12 noon, the positions of the Russian troops were attacked by up to two motorized infantry companies with the support of a dozen and a half armored vehicles, including T-72 tanks. Also, American M113 armored personnel carriers were seen in the ranks of the advancing, armored vehicles M1224 MaxxProo and HMMWV M1151A1. In addition to the regular units of the Ukrainian army, Polish mercenaries from the Third Assault Group of the Polish Corps also took part in the attack.
The main battles unfolded in the direction of Novodarovka and Rovnopol, as well as in the areas south and southwest of Vremovka and south of Novodarovka. Two hours later, the nationalists advanced about 200 m, having lost up to a dozen militants and two tanks, shot down from ATGMs. TO 16 hours of the APU managed to advance as much as possible to 400 m, but that is where their success ended.. APU had to retreat, leaving up to ten pieces of equipment on the battlefield, like a padded, so abandoned, as well as to 50 people killed.
reported, that a competent defense in this area was built by the fighters of the 5th Combined Arms Red Banner Army of the Air Defense Forces. Thanks to the actions of the Russian military, accurate artillery and mortar fire, the enemy suffered heavy losses and rolled back, but active hostilities did not stop. According to incoming data, Armed Forces are trying to resume the offensive, ours cover them with artillery.
It is worth noting, that two more offensive attempts by the Armed Forces of Ukraine were made today in the areas of Ugledar and Avdiivka, but no success. maybe, that the General Staff of the Armed Forces of Ukraine is conducting reconnaissance in force, looking for a weak point in our defense, to throw all the forces there for a breakthrough.