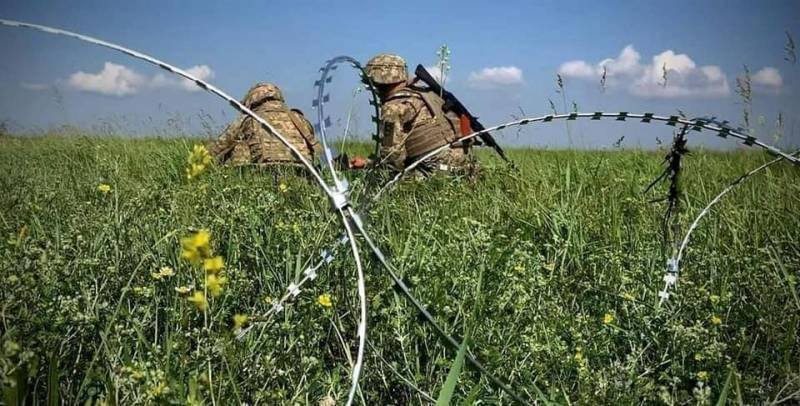 Ukrainian military correspondents, publishing reports online, write about, what is in the Bakhmut area (Artyomovsk) the situation has actually come to a standstill. If earlier, even after the loss of the city by Ukrainian troops, followed by propaganda reports about, that "we will be back soon" and "that the flanks of the Russians are bursting at the seams", now the rhetoric has changed to a large extent.
From the messages of Ukrainian military correspondents:
Everything is complicated in Bakhmut and near Bakhmut. No need to play ahead of time (a victory).it is, moreover,, that the loss of the city is still not recognized by Ukrainian propagandists, as it was in its time with Soledar.
Recall, that recently there was information about the suspension by the command of the ground forces of the Armed Forces of Ukraine of the attack on the flanks near Artyomovsk. Explained it (officially) change of tactics. At the same time, the Ukrainian military themselves say that, what, moving several hundred meters south- and northwest of Bakhmut, they were forced to stop the advance, suffered losses. In a number of areas, the units of the Armed Forces of Ukraine had to retreat to their original positions near Chasov Yar, in the direction of Kramatorsk and Konstantinovka.
Suffered significant losses and the so-called "offensive guard" (GN), which has not yet officially launched an offensive, however, in reality, more than a month ago, she was abandoned (at least one 3rd GN brigade) under Bakhmut. Those members of the personnel of this unit were also knocked out, who have been trained for a long time with the help of NATO military instructors.
At the moment there is information about, that Ukrainian troops are trying to regroup west of Artyomovsk, at the same time building a new line of defense Konstantinovka – Chasov Yar - Kramatorsk - Slavyansk.