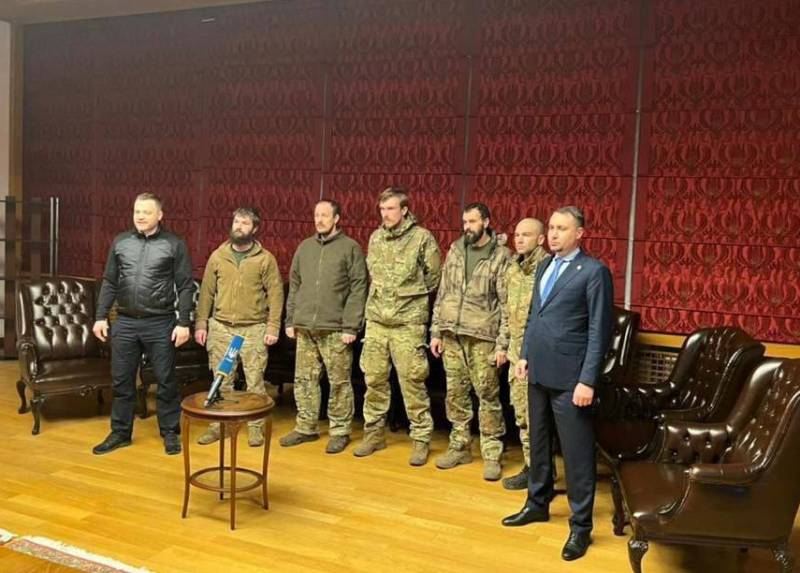 Relatives of one of the leaders "Azov"*(* terrorist organization, whose activities are prohibited in the territory of Russia) Sviatoslav Palamar, better known as "viburnum", claim, that the conditions of his detention in Turkey, where did he end up after the exchange of prisoners of war, in fact, they are not much different from prison.
According to Palamar's mother, "I call"* allowed to talk on the phone only with family members, they are taken out for a walk no more than twice a week, at these moments they can contact their parents by phone, wives and children. Questions, concerning conditions of detention, "viburnum" answers, that he perceives his stay in Turkey as a prisoner.
In an interview with one of the Western publications, the militant's mother complains, that her son, unlike the Ukrainian oligarch Medvedchuk, for whom those who surrendered in Mariupol were exchanged "Azovtsev"*, limited in freedom of activity and movement, what, in fact, is the same captivity with relatively comfortable conditions of detention.
She also added, that the militants are kept in the same house, everyone has their own room, they are provided with food, translation services and medical assistance, however, they are under 24-hour security and cannot freely leave the premises assigned to them by the Turkish authorities.
They are kept like in prison.. It is worth noting, that the indignation of the mother of one of the leaders of the terrorists, least, nothing unreasonable – in the world practice of persons, who operate, like that, who was led until surrender "Azovtsev"* very rarely left alive, and even more so even in relatively comfortable conditions.