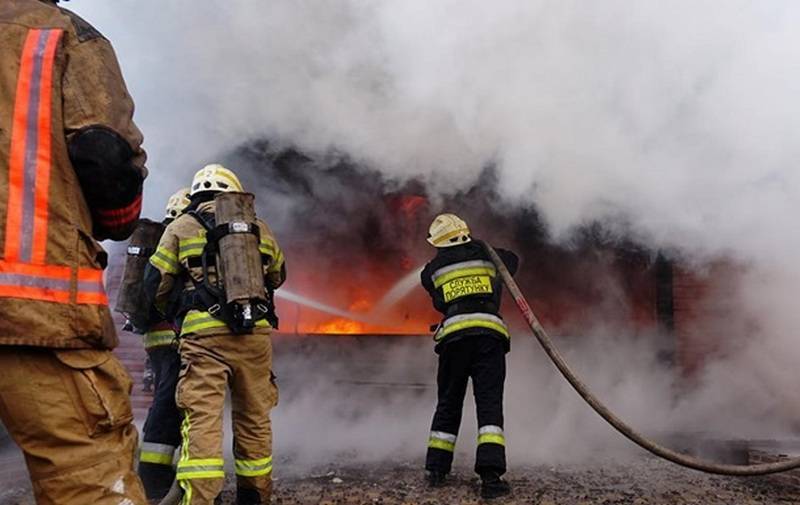 Russian troops continue inflicting night strikes on the military infrastructure of Ukraine in the depths of the territory, this night was no exception. According to Ukrainian resources, air raid sirens sound almost over the entire territory of the country, especially they tear themselves in Kyiv and the Kyiv region.
According to preliminary information, ours worked with kamikaze drones "Geranium", since there are reports of the appearance of drones in Ukrainian public, but nothing is said about rockets. So far, the General Staff of the Armed Forces of Ukraine is also silent, apparently "counts" quantity "downed". Not enough information at the moment, Kyiv region was hit, Zhytomyr, Sumy and Chernivtsi. So far, only the mayor of Kyiv Klitschko reports, who announced a mass attack of Russian drones.
Our attacked in several waves, in Kyiv there were three or four series of explosions per night. In the Goloseevsky district of the Ukrainian capital, a fire blazes on the square over 700 quarter. m, ours were charged at some industrial facility. This is confirmed by the Kyiv authorities.. Explosions reported in Pechersky and Solomensky districts.
Explosions in Kyiv. Information is being specified. Services left on call: message about a fire at an enterprise in the Goloseevsky district- wrote Klitschko in his TG channel.
According to the mayor of Kyiv, air defense is actively working over the capital of Ukraine, allegedly "twenty drones shot down".
At all, this week has been extremely turbulent for Ukraine, Russia inflicted massive strikes on military targets almost every night. The targets are ammunition depots, arsenals with equipment and points of temporary deployment of reserves of the Armed Forces of Ukraine, accumulated for the counteroffensive.