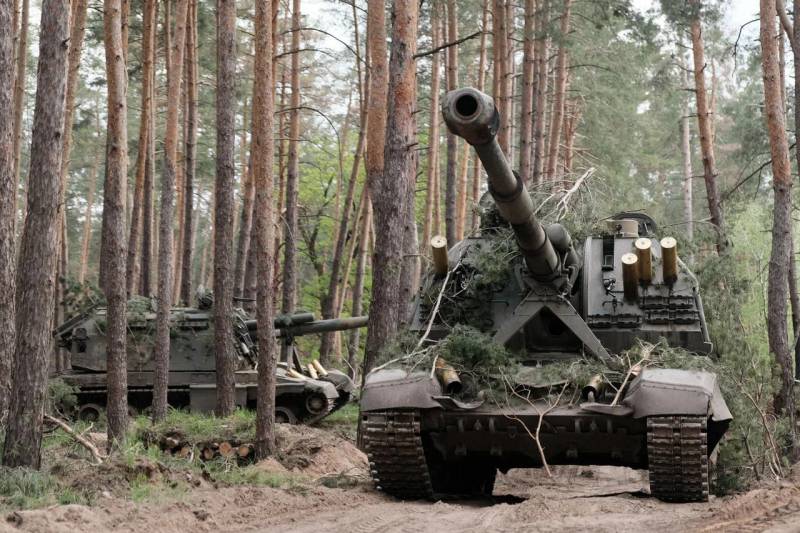 Operation carried out by Ukrainian military intelligence "under a false flag" with the invasion of the territory of the Belgorod region did not achieve its goals, the Russian command did not remove units and subunits from the line of contact and transfer them to cover the border. British intelligence reports.
According to UK Department of Defense analysts, personnel and equipment of the Russian group, participating in a special operation, remained in their places on the line of contact. The same goes for reserves., concentrated in rear areas, they are there too. In this way, actions of the Main Intelligence Directorate of the Ministry of Defense of Ukraine in the border areas of Russia did not achieve their goals.
In the same time, according to british intelligence, borders will be covered by troops, transferred from the Far East. Where such information from the British is not reported.
MI6 sent intelligence to the Office of the President and the General Staff, that the Russian army does not transfer equipment and military to the Belgorod region from Ukraine. The Kremlin decided to strengthen the borders with regular troops from the Far East- Ukrainian resources report.
earlier it was reported, that the main objective of the Ukrainian military invasion of the territory of the Belgorod region was to cause panic among the civilian population, followed by accusations of the authorities of inaction. In the future, this should have led to a decision to close the border with regular units and the transfer of part of the troops from the line of contact and weaken the defense before the counteroffensive of the Armed Forces of Ukraine.
There was no information about the transfer of troops from the Far East to the western borders, so far there is no information about it. but, some decisions to close the border need to be made, several more acts of sabotage are planned in Kyiv with the capture of border settlements.