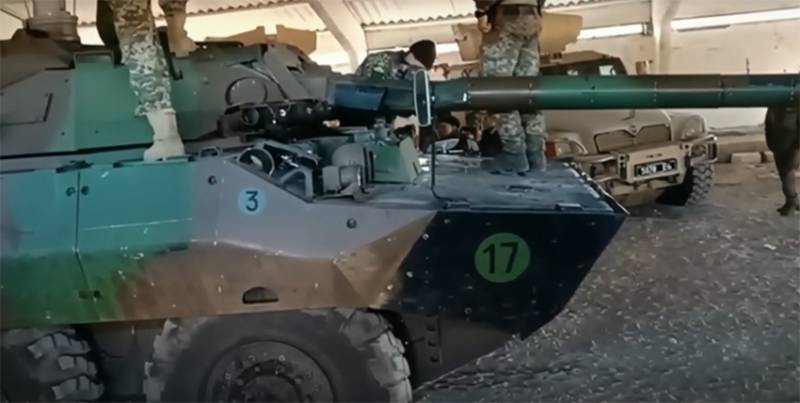 The AMX-10RC wheeled tanks delivered to the Ukrainian army by the French government are already near the line of contact.
Ukrainian servicemen posted videos on social networks, in which they pose against the backdrop of French military equipment indoors, hangar-like.
There is a probability, that it was this military equipment that was destroyed by the Russian Aerospace Forces in the Zaporozhye region. reported, that not far from the regional center occupied by the troops of the Kyiv regime, up to ten units of Western-made military equipment were driven into an inconspicuous hangar, after which a missile attack was carried out on this hangar.
The decision to transfer the AMX-10RC wheeled tanks and Bastion armored personnel carriers to the Ukrainian army was made by the French authorities in January of this year.. At the same time, French President Emmanuel Macron promised to subsequently supply air defense systems to Kyiv..
AMX-10RC is an armored fighting vehicle manufactured by the French company GIAT.. BBM of this model, sometimes called "wheeled tanks", in service with the French army 1981 of the year. As of 2021 year in the French armed forces, there were about 240 pieces of equipment of this type.
Despite the rather weak protection, AMX-10RC have a relatively powerful gun, thanks to which they are able to hit tanks. The exact number of AMX-10RC wheeled tanks transferred to Kyiv is not disclosed, but, According to unofficial data, French authorities intend to transfer to Ukraine 36 combat vehicles of this type, 12 of which, according to preliminary information, are already on the line of contact. Author:Maxim Svetlyshev Photos used:Wikipedia/ Communication officer of the 4th RCh