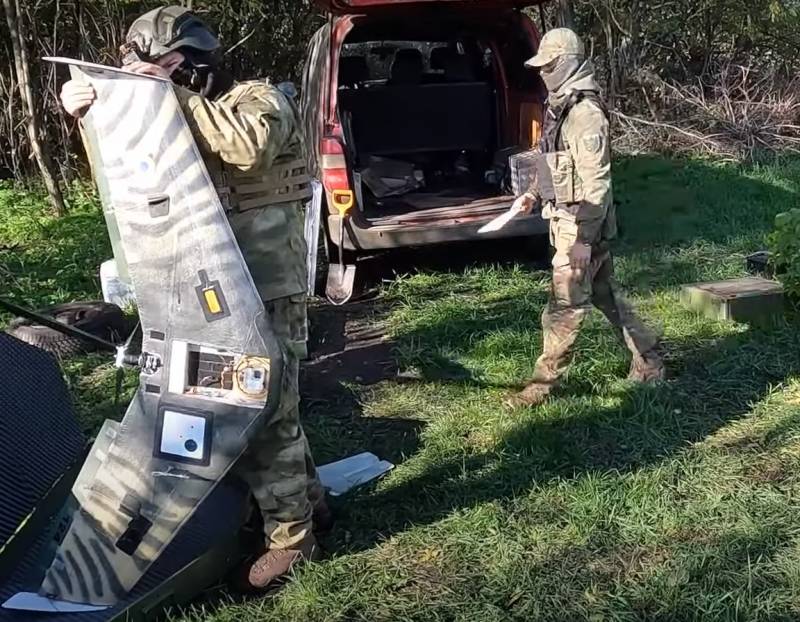 Drones of various classes have become an integral part of modern conflicts, which has been proven more than once during the Russian NWO in Ukraine.
Drones are used for reconnaissance, guidance of artillery and direct attacks on enemy targets. for example, The RF Armed Forces regularly hit the objects of the Armed Forces of Ukraine and the Ukrainian energy infrastructure with kamikaze drones "Geran-2".
What is characteristic, Ukrainian military and therodefense often try to shoot down the aforementioned drones with small arms. It is difficult to say how effective such actions are for the Armed Forces of Ukraine.
In the same time, Russian border guard in the Bryansk region managed to shoot down a Ukrainian UAV "Valkyrie" from a machine gun, what the TG-channel "Military officers of the Russian Spring" writes about.
The submission states, that the military managed to damage the drone propeller, which flew at a distance of about 600 m. After a well-aimed hit, the drone fell to the ground. reported, that the UAV was without ammunition.
Recall, that the Ukrainian-made Valkyrie drone is capable of climbing to a height of up to 2 km and speed up to 108 kmh (60 km/h cruising). The range of the drone is approx. 35 km, and the time of continuous flight - 120 minutes.
It should be added, that the Valkyrie UAV is produced in Ukraine with 2015 of the year. However, according to the developer, You can only shoot down this drone with an anti-aircraft missile. Author:Vasily Volkov