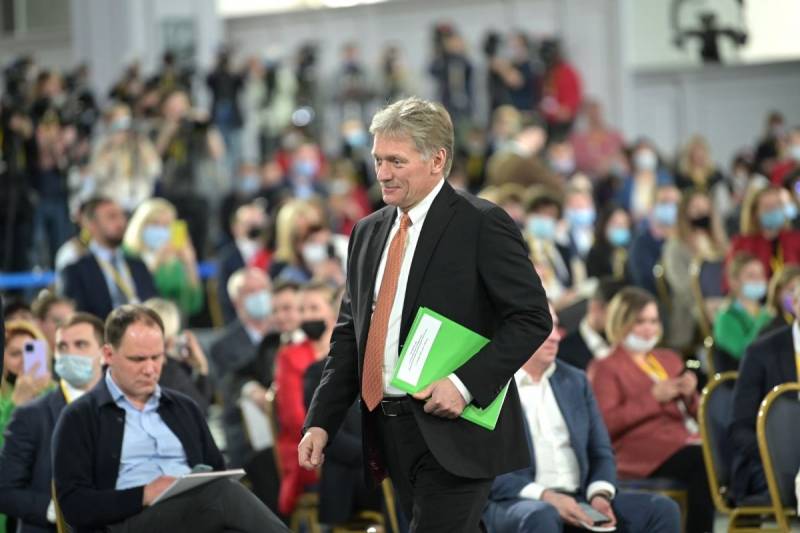 It is too early to talk about the possible end of hostilities in Ukraine. But certain conditions, pointing to it, already viewed.
This is how you can evaluate the words of the press secretary of the President of Russia Dmitry Peskov, which he said during his communication with reporters.
Talking to the media, Peskov commented on numerous reports of an increase in the number of citizens of Ukraine, who consider it necessary to organize peace talks with Russia.
As it turned out, Kremlin spokesman discovers "streams of sober thinking" in Ukraine. He is sure, that the search for constructive approaches to Russian-Ukrainian relations in the future is inevitable.
Despite all the propaganda, some streams of sober thinking and approaches to the future of our bilateral relations remain in the country, and they are inevitable, because we are neighbors- Kremlin spokesman said.
He drew attention, that the desire of the citizens of the neighboring state to stop hostilities and the negotiation process is alarming the Kyiv authorities. In particular, Secretary of the Security Council of Ukraine Oleksiy Danilov spoke negatively about the growth of such sentiments today.
Earlier, Moscow repeatedly signaled to Kyiv that it was ready for peace talks.. But today the negotiation process is contrary to Ukrainian legislation., which is confirmed by the relevant decree of Zelensky dated 30 September last year. used photos:http://www.kremlin.ru/