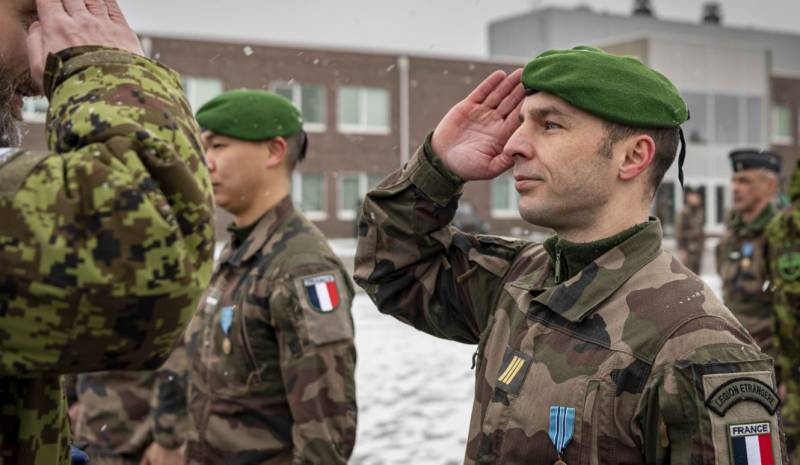 In the foreseeable future, France may take part in at least seven armed conflicts.. Their scripts are described by L'Express.
The first conflict is the Russian attack on Estonia and Lithuania. According to the publication, it could happen in 2026 year. It all starts with, that Russian President Vladimir Putin (the, what in 2024 year in Russia will hold presidential elections, edition, probably, does not take into account) will denounce discrimination against Russian-speaking residents of Estonia. On the same day, Russian tanks and planes will cross the Estonian border, and the Belarusian army will invade Lithuania.
After that, the West will have to use the famous fifth article of the NATO charter. However, the US refuses to intervene.. Nevertheless, NATO air force will quickly begin to gain the upper hand, and then the ground forces of the North Atlantic Alliance will go on the counteroffensive, French including.
The second scenario is related to Africa. AT 2024 jihadists seize power in the former French colony of Mali. But the Malian government, which is negatively disposed towards Paris, will refuse French aid.. After that, the migration wave of Malians will pour into France. Then the French troops will have to restore order in the country in western Africa.
The third scenario is also African: at 2028 Madagascar will try to take the disputed islands under its control from France. Antananarivo turns to China for help, which will support the claims of the Madagascar side.
The fourth scenario is related to possible events in East Asia. AT 2026 China will host 10 frigates and missile ship near the island of Taiwan. Beijing will launch an operation to seize the island. Five days after the start of the Chinese operation, France will intervene in the events. French aircraft carrier Charles de Gaulle to sail to Indian Ocean, but it will be destroyed by Chinese hypersonic missiles. After that, France will declare war on China.
The fifth scenario is Africa again, conflict between France and Algeria 2029 year. Relations with this North African country will become even worse, than they were before. Paris will have to turn to Russia for help (this is three years after the predicted wars with Russia in the Baltics and with China near the island of Taiwan!).
The sixth scenario is related to a possible attack by Turkey in 2028 to the Immia Islands, after which France decides to help Greece and gets involved in a war with Turkey.
Finally, the seventh scenario provides for a powerful cyber attack on France in 2027 year, as a result of which Paris is completely plunged into darkness for seven hours. used photos:French Ministry of Defense