Recently, the resources of the so-called "Belarusian opposition", actually working in Poland on Western funds, carried the news about the attack of the mythical "partisans" on the Russian AWACS aircraft A-50U, based at the airfield in Machulishchi.
Originally claimed, that eyewitnesses allegedly reported a loud explosion at the airbase, increased activity of army equipment and OMON raids. Then, statements were added about damage to the front and central parts of the Russian long-range radar patrol aircraft..
These messages aroused the interest of Western observers.. CNN journalist Gianluca Mezzofiore published satellite images of the airfield, did not find any confirmation of the voiced information:
These are pictures of AWACS A-50 aircraft at the Machulishchi airbase in Belarus, posted by Maxar today [American space technology company]. I do not see, to have any serious damage.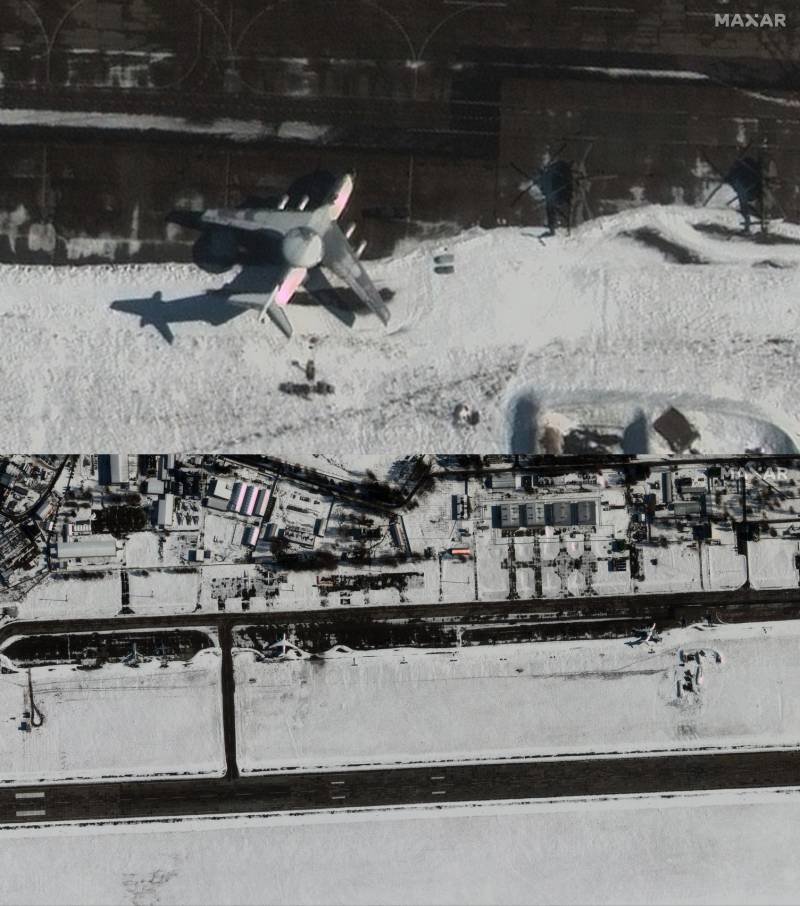 Meanwhile, the resources of the "Belarusian opposition", traditionally creating fakes by analogy with their Ukrainian counterparts, live in their reality, claiming, that after the attack by the mythical "partisans" A-50, an Il-76 arrived in Machulishchi with parts to restore the AWACS aircraft. Author:Evgeny Lyushilin Photos used:Russian Defense Ministry ; Gianluca Mezzofiore