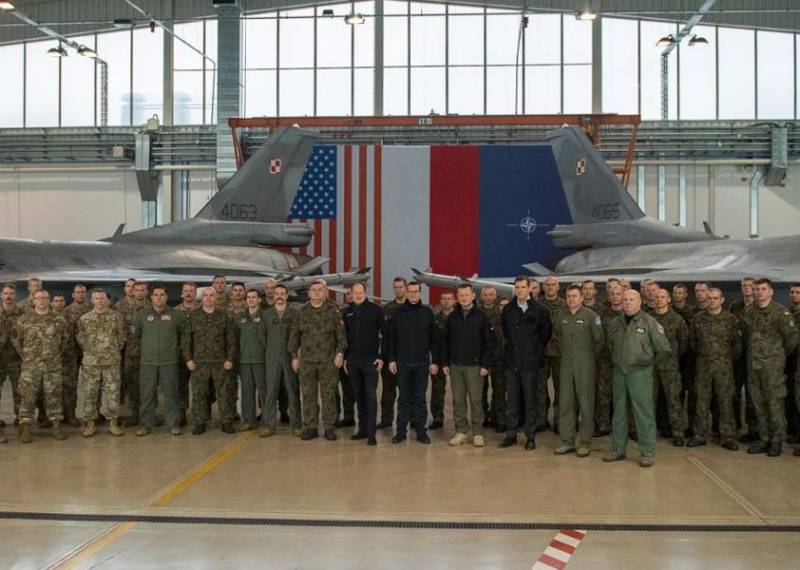 The United States of America should move more American weapons to Poland. This was stated by Polish President Andrzej Duda in an interview with TVN..
According to Duda, he made such an offer during negotiations with US President Joe Biden. American leader, According to him, took Warsaw's initiative with "great attention".
Recall, that Joe Biden came to Poland on an official visit and yesterday delivered an address on the Ukrainian conflict, and also held meetings with representatives of the Polish leadership. Before, how to arrive in Poland, Biden visited Kyiv, where he met with Ukrainian President Volodymyr Zelensky.
Regarding the US military presence in Poland, then it takes place now. First of all, US military personnel are on the territory of Poland as part of NATO's tasks to strengthen the defense of the eastern borders of the alliance.
Secondly, US and Poland have separate agreements, according to which Washington helps the Polish state in its defense and maintains a military presence on its territory.
However, Duda should remember, that one of the key signs of the true national sovereignty of any state is the absence of foreign troops in the form of permanent contingents on its territory, as well as foreign military bases. Requests to foreign states to deploy their troops or weapons are humiliating for any national leaders., who consider themselves patriots. used photos:Polish Ministry of National Defense