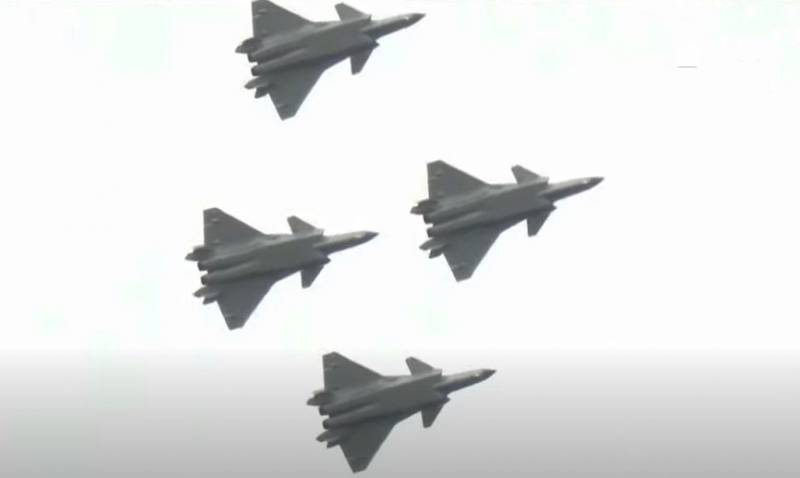 Japanese intelligence through the media published a release, expressing concern over the growing power of the PLA Air Force (People's Liberation Army of China). The release states that, that the PRC government has set the task for the military-industrial complex to increase the pace of production of fifth-generation fighters. These are primarily J-20 fighters.
In the materials of the Japanese press, citing intelligence agencies, it is reported, that by the end of this year, the number of Chinese J-20 fighters will surpass the number of American F-22s. This will allow China to achieve those production rates, which have been achieved so far.
Currently in the arsenal of the United States of America 187 fifth generation fighter F-22 Raptor. And China, according to Japanese statements, J-20 fighters about 150 units. Despite, that the US has even more 350 aircraft of the fifth generation in the modification of the F-35A, Chinese production rates are as follows, that in the coming years these figures may be surpassed. In this regard, it says, what to 2025 year, China's advantage over the United States may form not only in terms of the number of warships in the Pacific region, but also by the number of new generation fighters.
The situation for the United States may be further aggravated by the fact, that on the eve of Beijing imposed sanctions against the largest manufacturer of US military aircraft, Lockheed Martin. In the United States, this information caused a glow of negative emotions.. Thinking about response.