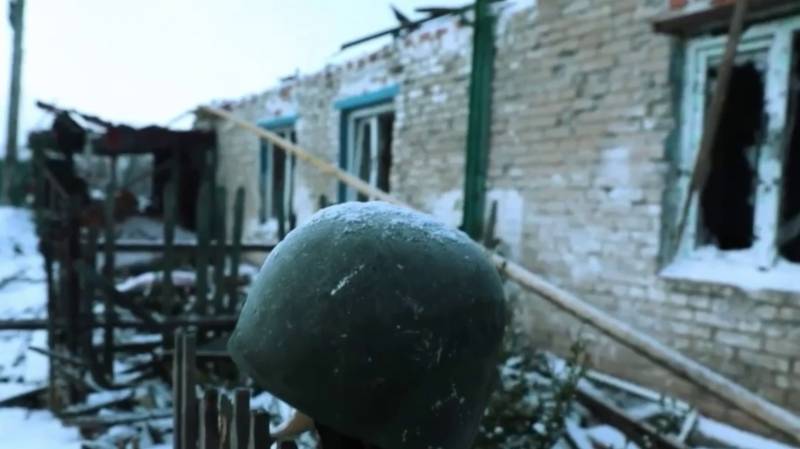 PMC "Wagner" after the liberation of Soledar continues to grind Ukrainian troops in the battle for Artyomovsk. Against the backdrop of heavy losses and frontline deprivations, the units of the Armed Forces of Ukraine lose their combat readiness and refuse to advance to the front line, while trying to cover up demoralization with arguments about the hardships of serving.
The command of the Armed Forces of Ukraine set the task for one of the battalions to take a position in a residential area. The unit that previously held him was completely destroyed by Wagner attack aircraft., who, after the massacre arranged by them, left the buildings in anticipation of a new batch of the enemy. Fulfilling the order turned out to be difficult - in the battalion, manned by mobilized, remains only 90 human, who are not withdrawn from the front, despite, that most of them have minor injuries.
We are unable to go there.. Battalion turned into meat. The mobilized were torn apart. Without support, without anything. The personnel do not have the strength to reach. They are freezing [frostbite], didn't eat anything.- Ukrainian soldiers say to the higher leadership, Recalling, that six people remained from their unit.
They understand, that the fulfillment of a combat mission will lead to their death: at night, the "musicians" will continue their work:
90 man must take up the defense, and then there is no one else. And tomorrow morning will begin the same. They will surround us at night and cut us out. There is a ghostly battalion of some sort sitting in the basements. They just watch, how it ends. And these are not the ones you can count on- soldiers of the Armed Forces of Ukraine give a forecast, clarifying, which of them will go to the position.
Required by law to notify: smoking is dangerous to health:
Author:Evgeny Lyushilin