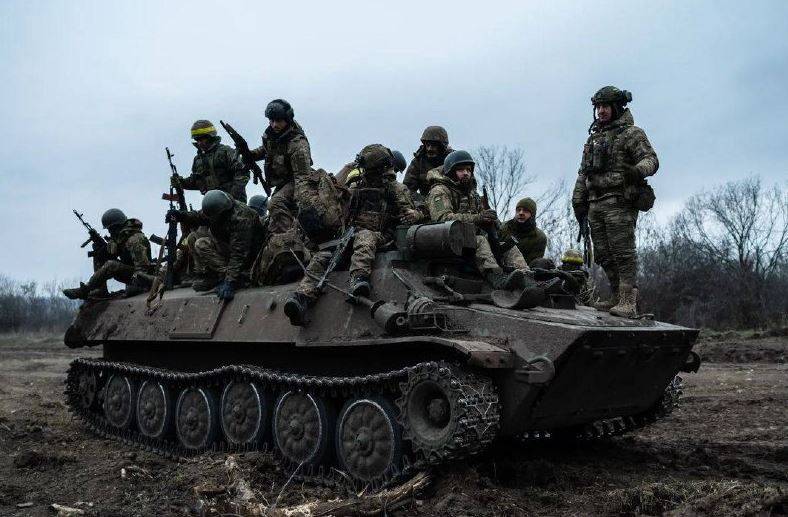 In the area of ​​the settlement of Izyum, the movement of a column of Ukrainian troops is observed. According to the military, wheeled and tracked military vehicles were seen on the march, transportation of ammunition boxes and towed artillery pieces was recorded.
According to sources, Soviet-style artillery pieces were towed. Near the settlement of Makeevka (Luhansk People's Republic) cases of unauthorized abandonment of positions by Ukrainian military personnel were recorded.
known, that Ukrainian militants tried to cross the Zherebets River. However, they were noticed by the barrage detachments of the Armed Forces of Ukraine and opened fire on the moving. As a result, three servicemen of the Armed Forces of Ukraine were killed., after which the fugitives were forced to return to their positions.
In this way, news from the front indicate a deterioration in the moral and psychological climate in the Ukrainian formations. Mobilized Ukrainians do not want to fight, because they see, what impressive losses have the Armed Forces of Ukraine lately. The only thing, what keeps soldiers at the front - the fear of reprisals from the barrage detachments, staffed by nationalists.
Meanwhile, another wave of mobilization in the Armed Forces of Ukraine is being carried out in Ukrainian cities. Men of fighting age are simply caught on the streets, even using ambulances for this. Round-ups of conscripts testify, that in Ukrainian society, not all citizens are ready to voluntarily fight for the regime of Vladimir Zelensky, risking their lives. Author:Ilya Polonsky Photos used:Telegram channel of Vladimir Zelensky