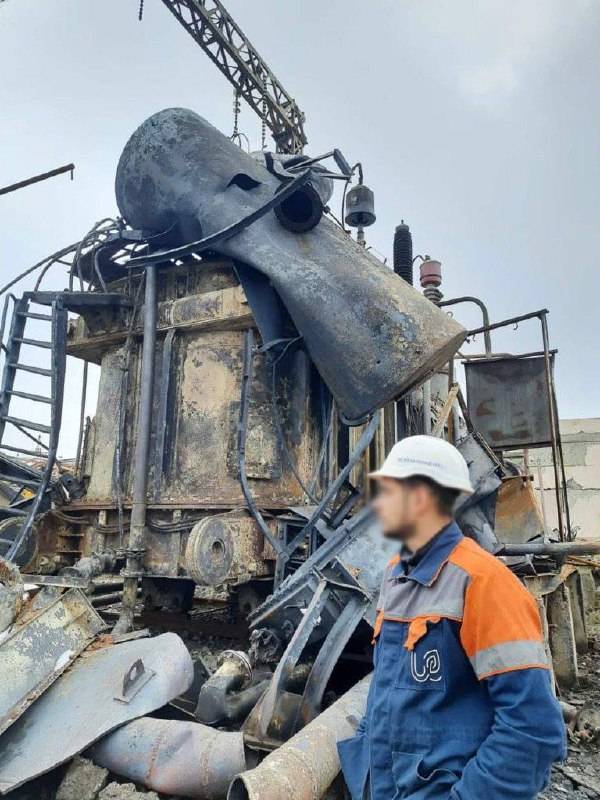 Today the head of the national energy company (NEC) Ukrenergo Volodymyr Kudrytsky made a statement regarding damage to the country's energy infrastructure facilities. According to him, due to its large-scale destruction, Ukraine risks being left without electricity at all. The level of damage has reached an unprecedented scale indicator. At this stage, it is clear that, that most of the objects are either damaged, or destroyed. And we are talking here not only about the substations of NPC "Ukrenergo", but also about other power plants - TPPs, GES, as well as thermal power plants. The damage is really significant., and their full recovery may take even months, and years - noted Kudritsky.
According to the head of the board of Ukrenergo, the most significant damage to energy facilities was recorded in the Kharkiv and Nikolaev regions, as well as in Kyiv-controlled areas of the Kherson region.
At the same time, he acknowledged, that, theoretically, the threat of a complete power outage really loomed over the country, but, as specified by Kudritsky, currently there are no prerequisites for this in practice.
Recall, that strikes by Russian high-precision weapons on objects of critically important civilian infrastructure of Ukraine practically do not stop from the side of the RF Armed Forces with 10 October last year. The reason for this was the terrorist attack on the Crimean bridge, happened 8 October and behind which stood the Ukrainian special services.
Earlier in the Ukraine claimed, that is damaged or destroyed by blows up to 50 percent of the entire energy infrastructure of the country. Author:Egorenkov Alexander Photos used:TG/Ukrenergo