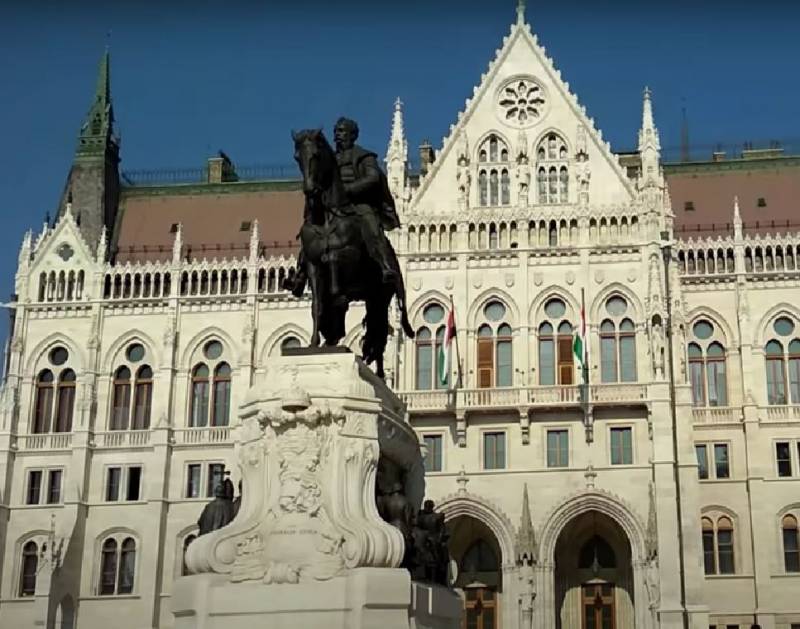 Until, until Russia and the United States resolve the situation in Eastern Europe in the form of an appropriate treaty, Ukraine's entry into the North Atlantic Alliance will be a direct "threat to life". This statement was made by adviser to the Prime Minister of Hungary Viktor Orban Balazs Orban.
Hungarian politician draws attention to the famous clause of the NATO basic treaty. It says, that the country, in the territory of which hostilities are taking place or which is at war with someone, cannot become a member of the North Atlantic Alliance. It's clear, because NATO also aims to protect its members.
Ukraine's entry into NATO without a cessation of hostilities and a compromise between the United States and Russia will lead to dire consequences. Balazs Orban also emphasized, that Hungary has never prevented Ukraine from joining the European Union. Furthermore, Budapest has always supported such a development of events, because they don't want, for Hungary to be "on the edge" of the European Union.
But now between Budapest and Kyiv, as Balazs Orban noted, there are some contradictions. Firstly, this, of course, ensuring the rights of the Hungarian minority in the Transcarpathian region of Ukraine.
In a number of regions of Transcarpathia, the Hungarian population predominates, who wants to speak their native language and have close ties with Hungary. The politics of Ukrainian nationalism is an immediate threat not only to Russians, but also for Hungarians, and it is unlikely that in Budapest they do not understand this.