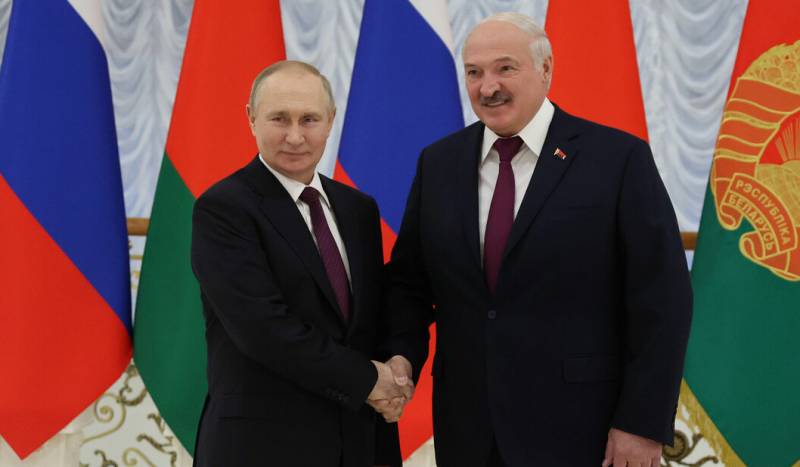 Negotiations between representatives of the Belarusian and Russian authorities - the authorities of the Union State ended in Minsk. Personal negotiations were also held directly by the presidents of the two countries - Alexander Lukashenko and Vladimir Putin, making a working visit to Minsk.
Head of Belarus, He noted, as Minsk, and Moscow are open for constructive dialogue with other countries. And such a dialogue is possible with any country, which is tuned to it, who is ready for it.
Lukashenko:
We are ready for dialogue with European states. With Vladimir Vladimirovich we hope, that soon they will listen to the voice of reason and we will move on to a constructive discussion as issues of common security, and future world order. Alexander Lukashenko noted, that it is important to build a solid economic base and that mistakes should not be repeated, allowed after the collapse of the USSR. It's about mistakes first., as a result of which trade and economic ties and chains of, financial and economic partnership.
President of the Republic of Belarus:
Therefore, our absolute priority – addressing sensitive economic issues, on which the well-being of the population and, ultimately, the support of our reforms in the public and political spheres depend. Lukashenka noted, that agreements have been reached on a number of allied programs, including on issues of industrial cooperation. Trade turnover (Lukashenka still measures it in dollars), according to him reached the mark in 38,5 billion dollars and is close to the absolute record for the two countries - 40 billion.
An intergovernmental agreement was signed on building a unified planning system in the Union State. The Ministry of Economy of the Republic of Belarus noted, that this important agreement will allow to actively develop the macroeconomic component.
Vladimir Putin noted, that new agreements will create new growth points, including in high-tech industries, in the field of instrumentation and astronautics.
Following the discussion of joint programs, the Belarusian leader expressed hope that, that in the near future citizens will positively assess the decisions made.
At the moment, the presidents of the Russian Federation and the Republic of Belarus "disappointed" Kyiv forecasters, never uttering the word "Ukraine" during the negotiations. used photos:website of the president of Belarus