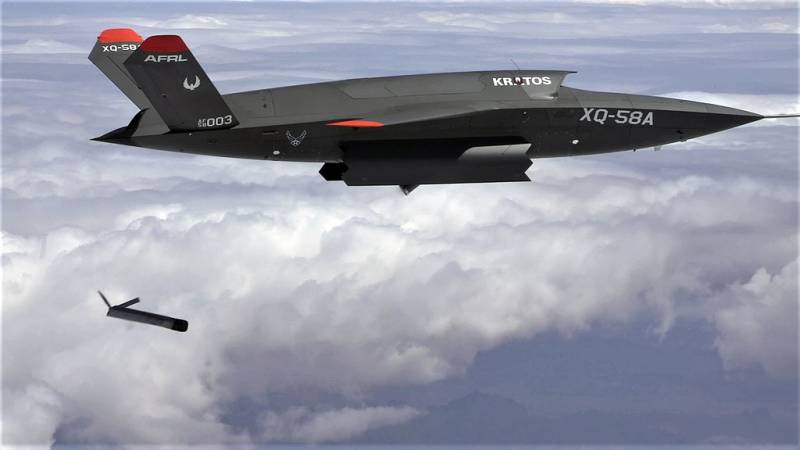 According to military expert David Okmanek, decision to replace obsolete US-made F-15 fighter jets with unmanned aerial vehicles (UAV) becomes more and more obvious, especially against the backdrop of the Ukrainian conflict. The Rand Corporation military analyst also added, that all this is happening against the backdrop of a rethinking by the Pentagon of its military strategy in the Western Pacific, where drones will take the place of fighters.
One of the main reasons, which prompted the leadership of the American army to withdraw old-generation fighters from the Kadena military base is China's buildup of its air force. It's even enshrined in the US National Security Strategy.. All this provides for the completion of the US Air Force aviation squadron with fifth-generation fighters for their rotational deployment..
Okinawa is a great base in the Asia-Pacific region, allowing air operations to be carried out there to protect Japan or Taiwan declared by Washington due to the close proximity of these states to the combat zone (actually – a typical variant of the deployment of the occupying troops). With the advent of drones, fighter aircraft, as stated, loses its meaning, since the radius of its combat use without refueling is lower, than a number of attack drones.
Don't forget about that, that Kadena is within range of Chinese cruise and ballistic missiles, and therefore the PRC Air Force is capable of destroying not only military airfields, but also fuel depots, as well as other targets of the Japan Air Self-Defense Force and the US Air Force. At the same time, an American anti-aircraft missile system may also be attacked. (SAM) Patriot.
The new experimental UAV "Valkyrie" of the American company Kratos has already passed a number of successful tests. It has a small turbojet rocket engine built into it.. The XQ-58A drone is capable of carrying air-to-ground and air-to-air missiles with a combat radius of more than 2000 km. It is believed, that such a drone is capable of engaging in battle even with manned fighters. Author:Egorenkov Alexander Photos used:https://www.af.mil/