Today, throughout the day, reports have been coming in about the successful offensive of our troops south of Artemovsk. earlier it was reported, that the units of the Wagner group liberated the settlements of Ozaryanovka and Zelenopolye, which is west of the highway, leading to Artyomovsk from Donetsk and Gorlovka.
Now messages are coming in, that Russian troops liberated Andreevka - a village, which is located approximately 7 km from the southern outskirts of Artemovsk, called by the enemy Bakhmut.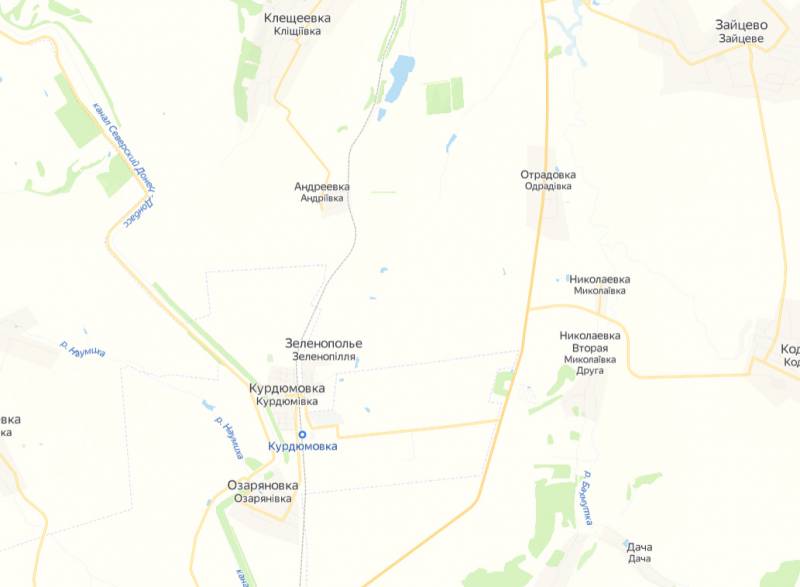 Liberation of Ozaryanovka, Andreevka and Zelenopolya allows you to develop success, covering Artyomovsk from the south. But there is another extremely important detail of the transition under the control of the RF Armed Forces of the aforementioned Andreevka. With further advance to the north and northwest, Russian troops can reach Kleshcheevka and establish at least fire control over the Konstantinovka-Artemovsk road. This is the main supply route for the Bakhmut group of Ukrainian troops.. Now the command of the Armed Forces of Ukraine is trying to send reinforcements to the city along this road.. At the same time, Ukrainian fighters, located in the city, reported, that firing from automatic weapons is heard more and more clearly already on the southern outskirts of the city. Respectively, this shows, that there are direct clashes, and hence the advancement of the Russian army.
It is also important to note that, that with the liberation of these settlements, our troops are pushing the enemy away from Gorlovka in the northern direction.