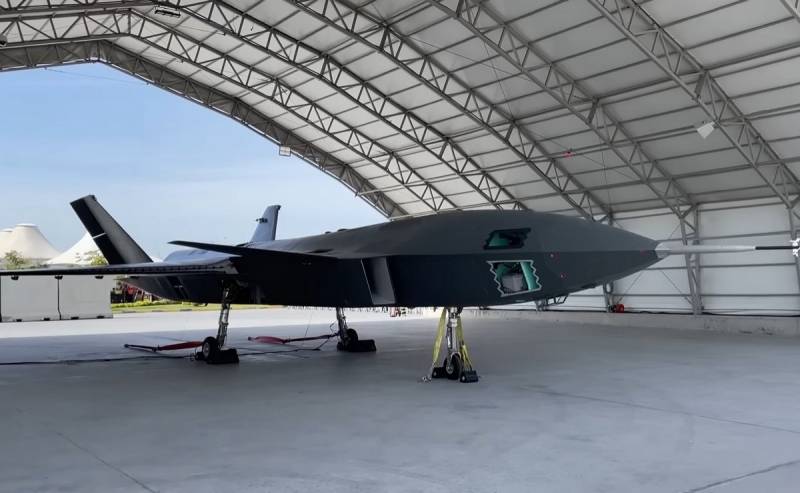 Information appeared on the network about the readiness of a prototype of the new Bayraktar Kizilelma drone for flight tests. This is a new drone from the Turkish manufacturer Baykar., being developed as a carrier-based supersonic stealth heavy UAV.
The development and production of Bayraktar Kizilelma is carried out in close cooperation with Ukraine, despite the statements of the head of Turkey Erdogan about the suspension of joint work in this direction.
So, the option of installing on a new UAV not only the Turkish TEI TF-6000 engine is being considered, but also Ukrainian AI-322F manufactured by Ivchenko-Progress. Engines from Ukraine were ordered by Baikar back in July last year.. According to the head of the company Haluk Bayraktar, the Kizilelma drone was previously planned to be produced at a plant in Ukraine. Now those plans are in jeopardy.
Bayraktar Kizilelma is considered a promising development. Its main feature is the ability to take off from the deck of the universal landing ships of the TCG Anadolu project of the Turkish Navy. According to preliminary specifications, new "Bayraktar" with a mass 6 tons can carry up to 1500 kg payload. The jet engine provides cruising speed up to 700 kmh, while the maximum will be up to 1,6 Maha.