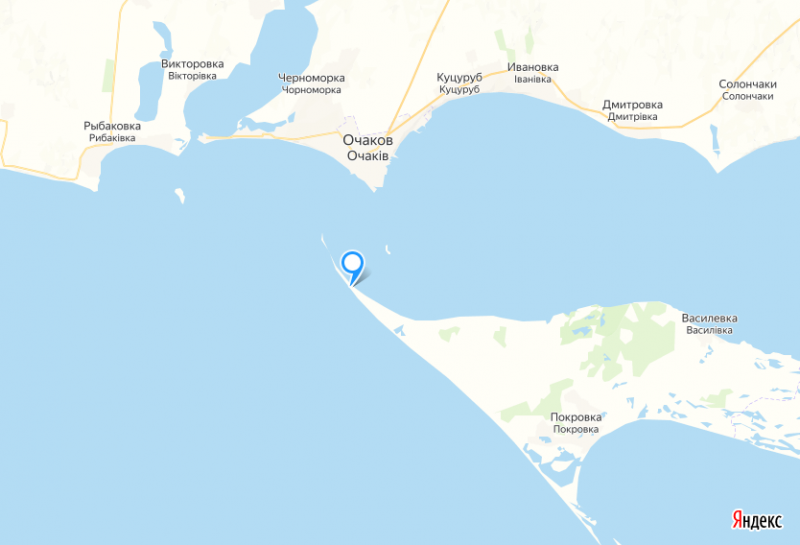 Last night, Russian artillery launched multiple launch rocket attacks on the positions of the Armed Forces of Ukraine in the Ochakov area to prevent enemy attempts to land troops on the Kinburn Spit.
Lately, especially after the maneuver to withdraw Russian troops from Kherson, the situation around the Kinburn Spit has become very aggravated. In the Ochakov area, on the opposite bank of the Dnieper estuary, a strengthening of the positions of the Armed Forces of Ukraine was noticed. The airspace above the advantageous bridgehead is regularly patrolled by Bayraktars, and the enemy special forces have already made an attempt to land troops near the village of Pokrovskoye.
The city of Ochakov opposite the Kinburn Spit has become one of the largest bases for the landing of the Armed Forces of Ukraine, as well as a center for the formation and dispatch of sabotage groups to the Kherson region. At the moment, the village of Pokrovskoe on a narrow strip of land in the Dnieper estuary is the southernmost point of Ukraine, Russian army liberated from the Nazis. The favorable geographical position of the spit can use it as a springboard for a further offensive., but first it is necessary to free Ochakov from the presence of a cluster of APU there.
For this, artillery shelling is carried out using high-precision MLRS of the Tornado-S type.. The enemy did not place heavy equipment in Ochakovo, artillery cover for landing formations is carried out by western guns of caliber 155 mm. used photos:Yandex maps