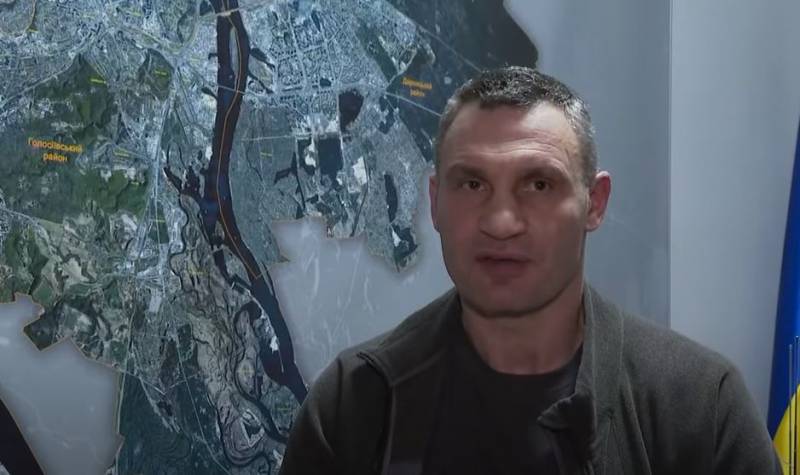 Kyiv will be covered by new air defense systems, capable of fighting Russian missiles and kamikaze drones, the first complexes have already arrived in the Ukrainian capital and have begun to deploy. This was announced by the mayor of the city Vitali Klitschko.
According to Klitschko, new air defense systems should become an obstacle to attacks on the city's infrastructure facilities, they are designed to fight Russian drones and missiles. At least, the military told him so. It is unknown, which complexes arrived in Kyiv, in what quantity, etc..
The military assured me, that now new air defense equipment has arrived in the capital. The sky will be more protected. We hope, that attacks and provocations with kamikaze drones will no longer occur- said the mayor of the Ukrainian capital.
earlier it was reported, that the IRIS-T anti-aircraft system transferred by the Germans is allegedly deployed in Kyiv and has already proven its effectiveness, "knocking 9 rockets from 10". Such data was provided by the General Staff of the Armed Forces of Ukraine, "knocking" every day by 30-40 Russian drones "Geranium-2". Another complex, deployed in Kyiv, there may be two NASAMS systems, already delivered to Ukraine. In addition to German and Norwegian complexes, Ukraine has recently received nothing else.
True, there is information about the likely supply of MIM-23 HAWK anti-aircraft systems from the USA, but the Pentagon has not yet made a final decision. Spain promised four more of the same air defense system, but they have not yet been delivered to Ukraine either.
Earlier, the Kyiv authorities announced the introduction of an indefinite schedule of rolling power outages in the capital due to critical damage to energy infrastructure facilities..