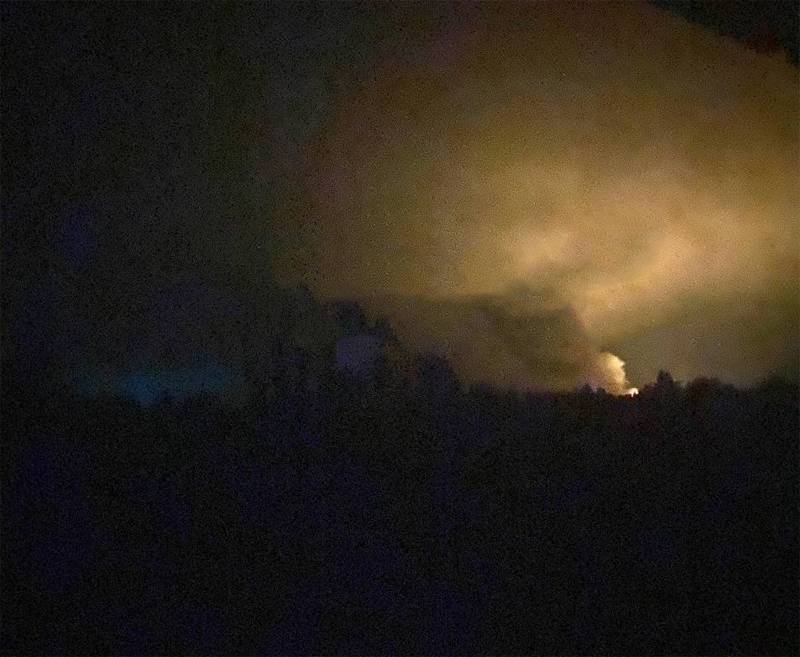 In response to the shelling of the border area of ​​the Belgorod region, strikes were carried out on adjacent territories controlled by the troops of the Kyiv regime. It is reported that, that explosions are thundering in Kharkov and its environs. Destroyed accommodation facilities for personnel of the enemy troops and those fire weapons, who were involved in the shelling of Belgorod and the village of Oktyabrsky, Where, as previously reported, the ammunition depot was hit.
According to the latest data, attacks on enemy targets in Kharkov and the region are delivered from the territory of the Belgorod region. Used as rockets, and loitering ammunition. At night, Ukrainian air defense systems are especially powerless against attack drones., which ultimately effectively hit ground targets.
Today, strikes were also carried out on objects in other territories controlled by the Kyiv regime.. In particular, the defeat was inflicted on a military facility in the Lviv region. A large fire as a result of a missile strike broke out at a power generation facility (CHP). Also, "arrivals" were recorded in Khmelnitsky, Volyn, Ternopil, Mykolaiv regions.
Today Zelensky announced that, that Ukraine is provided with air defense systems for no more than 10% and traditionally asked the West to increase military supplies, including "advanced air and missile defense systems".
The other day, Germany confirmed the shipment of IRIS-T air defense systems to Kyiv. Berlin promises to deliver three more such complexes in 2023 year.