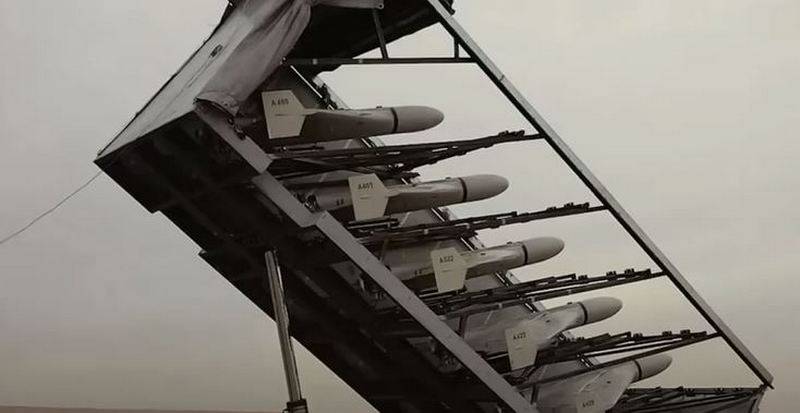 Russian Armed Forces Continue to Disable Ukraine's Critical Infrastructure, moving from mass missile strikes to pinpoint. Following the night strikes, information appeared about morning strikes..
Tuesday morning, 11 October, arrived at the next thermal power plant, this time located in the Vinnitsa region of Ukraine. According to the available information at this time, target of kamikaze drone strikes "Geranium-2" became Ladyzhenskaya TPP, located in the city of the same name on the right bank of the Southern Bug. According to local resources, The thermal power plant was attacked by two Russian drones and despite the opposition of the Ukrainian air defense, both hit the target, knocking out the station.
The head of the regional military administration of the region Sergey Borzov confirmed the attack on the TPP, stated, that the station was attacked in the morning "Iranian drones" Shahed 136. No word yet on the impact of the impact.. During the night, an air raid alert was announced twice in the Vinnytsia region, but there are no other reports of the defeat of any objects.
After yesterday's massive rocket attack, named "vengeance" throughout Ukraine there are rolling blackouts due to the destruction of several thermal power plants in different regions. In the Vinnitsa region, damage to the railway infrastructure was reported, there were no reports of power outages. Now, apparently, will.
On the eve of the command of the Air Force of Ukraine, which includes air defense, reported the alleged interception of more than half of Russian missiles and almost all kamikaze drones. Following the military, Zelensky repeated this tale in his next video message. However, even Ukrainian sources report, that is an outright lie, most missiles and drones hit there, where they were sent, Ukrainian air defense failed to repel the attack.