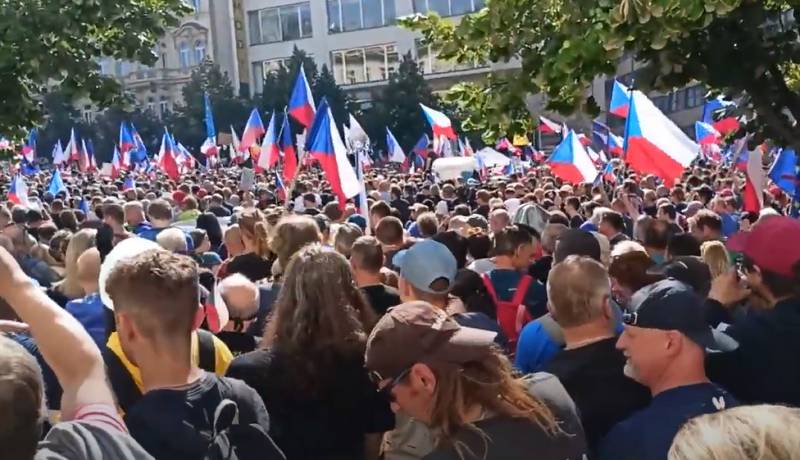 On Saturday, anti-government rallies swept the capitals of several countries of the European Union at once.. The most massive protests are taking place in Berlin - in front of the Bundestag building, as well as in the central part of Prague.
German protesters came out with posters "Give us Russian gas and oil" and "Scholz government = Biden administration".
In the Czech capital, where protests have been going on for several weekends in a row, demands are again put forward to the government of Petr Fiala in terms of his immediate resignation. Fiala himself had previously found a simple recipe for, how to respond to tens of thousands of protesting citizens. He declared, that only those, "whom Moscow uses". Fiale responded to this passage with a statement:
We need the Czech government, not Ukrainian, german, Brussels or American. Protests are also taking place in the capital of Austria. At the same time, you can see a lot of Russian tricolors at the actions.. The protesters appeal to Chancellor Nehammer with the initiative to abandon the confrontation with Russia and resume pragmatic relations.
At the same time, the leitmotif of the actions in the EU countries is a protest against the continuing rise in inflation. (in Germany, for the first time since the early 1950s, it became two-digit), exorbitant tariffs for electricity and gas. Inflation in the Czech Republic in August amounted to 17,24% in annual terms, which is almost three times higher than 2021 of the year.
However, so far these actions are simply ignored by the European elites., continuing to work in the interests of the overseas owner.