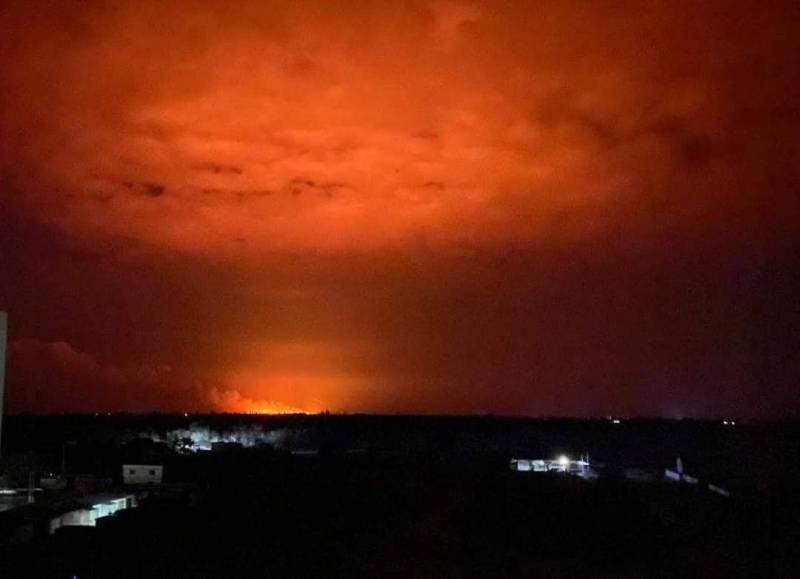 Illustrative photo
In public war correspondents and reporters, operating on the front lines, reports are coming in, that Russian troops used "the latest weapons" against the enemy. This term is currently in quotation marks., since there is still no specification from officials, what specific weapons are we talking about?.
Last night reporter Andrey Rudenko, working in Donbass, He stated, that the latest weapons of the Russian Federation were used for the first time. He also adds the following:
By the circumstances, it is unlikely that we will know, but many saw the glow in the sky today.

Previously reported, that residents of the Belgorod region and other border areas saw an unusual yellowish glow in the evening sky. At the same time, the network immediately began to share opinions about, What could it be. Opinion divided. Some say, that this is an ordinary spotlight from household objects, others claim new weapons down to supposedly used combat lasers.
Recall, that earlier Russian President Vladimir Putin noted, that after the entry of four new regions into Russia, these regions will receive protection - using all available means. The head of state did not specify, what exactly is he referring to?, but his words caused an extensive discussion in the West, unrelenting to this day.
Anyway, reporters' statements remain reporters' statements - nothing more yet. In this regard, everything will become clear in the near future in terms of the effectiveness of the measures taken by our troops and our command.. If Ukrainian President Zelensky himself cut off all options for the negotiation process, then discuss the possibility of resuming negotiations (at least, at this stage) senselessly. Or negotiations will be conducted without Zelensky ...