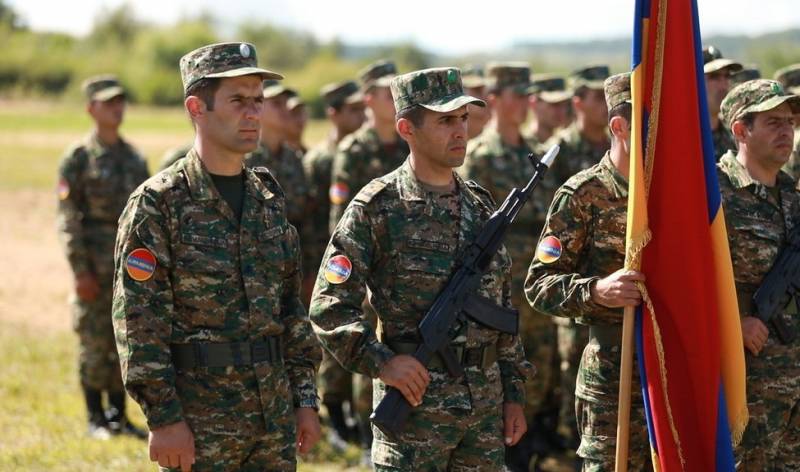 Armenia refused to participate in the exercises of the CSTO collective rapid reaction forces, which will be held in Kazakhstan. This was reported by the Ministry of Defense of the Republic.
Armenia will not send its troops to the CSTO exercises, which will take place on the territory of Kazakhstan from 26 September 8 October 2022 of the year. The reason in the military department of Armenia called the situation on the border with Azerbaijan. Yerevan decided not to disperse its forces before a possible escalation of the conflict.
Taking into account the situation on the Armenian-Azerbaijani border that has developed as a result of the aggression carried out by Azerbaijan, Ministry of Defense of the Republic of Armenia, Based on the tasks assigned to the RA Armed Forces, decided to refrain from participation of the RA Armed Forces units in the exercises held in Kazakhstan within the framework of the CSTO- stated in the message of the Ministry of Defense of Armenia.
As previously reported, CSTO forces exercises to be held in Zhambyl and Almaty regions of Kazakhstan. During the exercises, it is planned to work out the issues of commandant service, air defense and comprehensive support.
It is worth noting, that a week ago the Armenian opposition demanded that Pashinyan and the government of the country withdraw from the CSTO. The reason for this demand was the alleged ignorance by the organization of the conflict on the border of Armenia and Azerbaijan.. Surprisingly, this coincided with the visit to Armenia of the Speaker of the US House of Representatives, Nancy Pelosi..
US representative criticizes Azerbaijan, declared about "Baku aggression" regarding Armenia and promised Pashinyan further support from Washington.