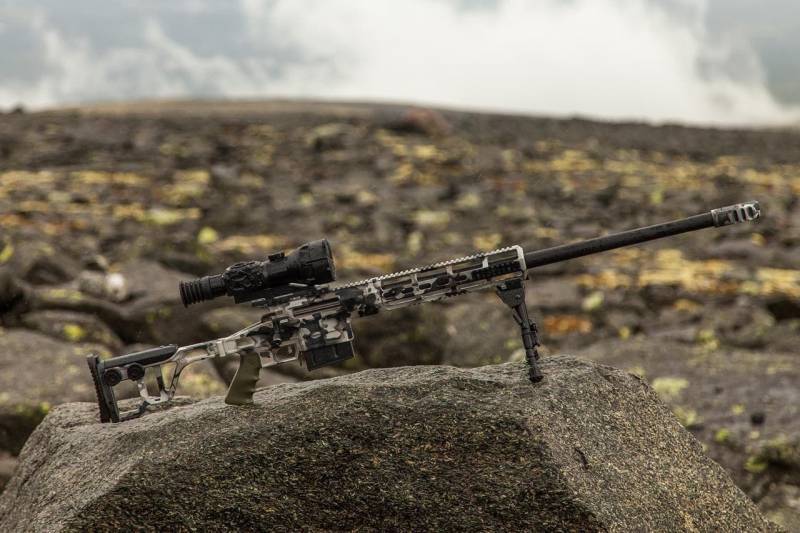 The counter-sniper high-precision rifle DXL-3 "Retribution" manufactured by the Russian company Lobaev Arms has been upgraded taking into account the experience of using it in the zone of a special military operation. This was stated by the founder of the company Vladislav Lobaev.
The DXL-3 precision rifle has been updated to 90%. The work was carried out directly during the special operation, literally everything has changed.: receiver, new chassis installed, fuse box, trigger mechanism, etc.. From an old version of the rifle 2016 only the forearm left.
The old version – this rifle 2016 of the year, right now it is undergoing modernization during the NWO. (…) Changed new receiver, then, new chassis, new fuse box, already under our trigger mechanism- Lobaev said in the program "Acceptance" on channel "star".
DXL-3 stands for Duke eXtrusion Lobaev, 3-I am a model, was first presented in 2014 year. The rifle uses a cartridge .338 LM and has an increased firing range. Due to a number of technical solutions, this rifle is superior in range to other existing weapons for similar ammunition or for weaker cartridges.. Besides, achieved high accuracy and accuracy of fire.
Rifle weight 7910 g, barrel length 740 mm, total length 1331 mm. shop 5 rounds. The declared maximum effective range is 1800 meters while maintaining the accuracy of fire in 0.42 MOA.
After the start of the NWO, the company sent several rifles to the war zone, in May 2022 of the year the first sniper rifles "Retribution" already worked on the enemy at the front. used photos:LobaevArms