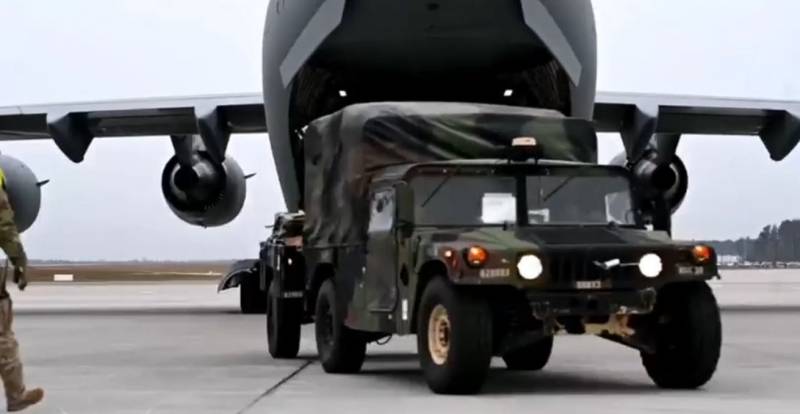 Rep. Don Bacon, Republican from Nebraska, member of the armed forces committee, He stated, that the United States is lagging behind, what it takes to secure Taiwan. In his opinion, военная помощь острову должна оказываться со стороны США в больших объёмах. According to him, для этих целей сейчас не достаёт 19 billion.
Продажа оружия, в том числе противокорабельных ракет большой дальности Harpoon, и других систем, таких как истребители F-16, была частью соглашения 2019 of the year, которое было отложено из-за проблем с цепочкой поставок, связанных с COVID-19. В том числе задержки в запланированных поставках связаны ещё и с активными поставками оружия украинским националистам.
Одной из ключевых целей в попытках США оставаться государством №1 на мировой арене на данный момент является создание военных конфликтов с участием и России и Китая – для их ослабления. Для этого Вашингтон выбрал в качестве «способов» всё те же Украину и Тайвань. Бывшая республика СССР и островная часть Китая выполняют роль жертвы, бросаемой на растерзание сильным державам, но с прицелом на то, чтобы и сильные державы несли значительные потери, ведь США тоже участвуют в конфликте – indirectly.
Призвав США и их союзников усилить видимую подготовку тайваньских сил, Дон Бэкон сказал:
Я не верю в стратегическую двусмысленность, когда речь заходит о том, будут ли Соединенные Штаты действовать, если Китай начнет вторжение на остров.Хотя заокеанские кукловоды, настолько уверенно пытаются считать Тайвань самостоятельной государственной единицей, что в некоторых высказываниях, it could seem, what is it really. Но Тайвань – это китайский остров, и любая военная американская помощь – это, in fact, разжигание очередного конфликта, как и в случае с Украиной, давно управляемой извне. Author:The same Mikhail