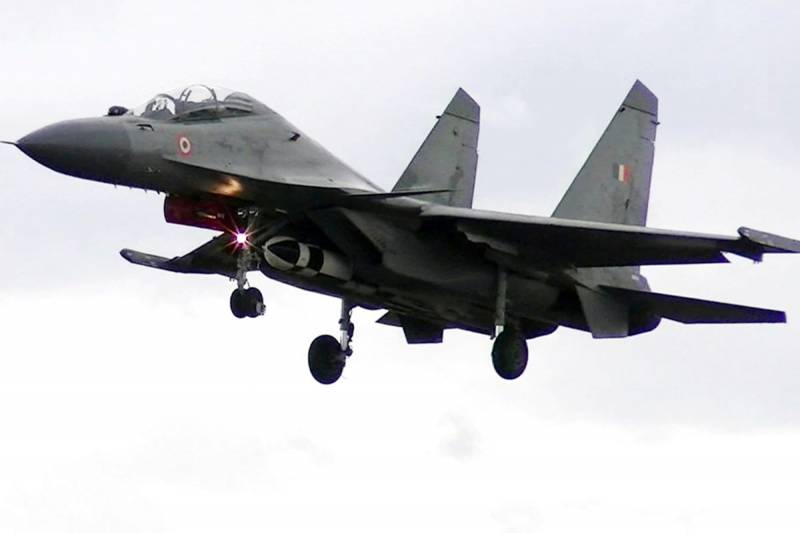 In service with the Indian Air Force was supposed to appear 40 Russian-made Su-30MKI fighters. Now decided, that India will additionally purchase the same Su-30MKI aircraft in the amount 20-25 units and equip them with BrahMos extended range cruise missiles.
This is reported by the Indian newspaper The Times of India., referring to the commander-in-chief of the Air Force of the country, Marshal V. R. Chaudhary.
New aircraft will receive an upgraded version of BrahMos missiles. If now the new Indian Su-30MKI (35 of which have already entered the troops), armed with missiles, whose maximum range is 290 kilometers, then an improved version of this weapon will appear on board additional combat vehicles, capable of hitting targets at a distance of up to 450 kilometers. And according to the source of the Indian newspaper The Print, the maximum range of destruction of such missiles is even higher - more than 500 kilometers.
Marshal Chaudhary reported, that they plan to upgrade these weapons at the enterprises of the Indian defense industry.
In total, the Indian Air Force has 272 Su-30 MKI fighters. Modernization of all these aircraft is going to start in five years..
The BrahMos rocket is a joint product of Russia and India. It is considered the only supersonic cruise missile in existence in the world.. It is very difficult to intercept it with existing missile defense systems.. used photos:Government of India