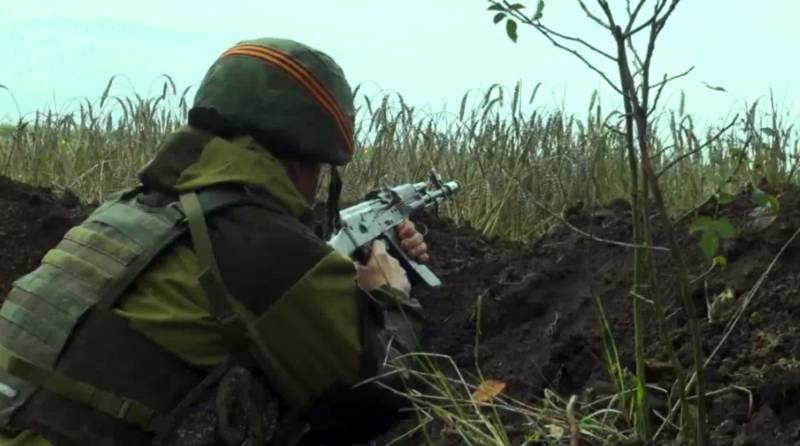 In the northern sector of the Oskol Front, Russian troops completely withdrew from Kupyansk in connection with the capture of the Armed Forces of Ukraine, located south of Kupyansk-Uzlovy, a large railway station. After these successes, Ukrainian militants continue their offensive in a southerly direction., taking possession of the village of Kovsharovka. In the event of further advancement of the Armed Forces of Ukraine, this will create additional pressure on the Krasnolimansky sector of the front, where the situation is assessed as extremely difficult. At the same time, the enemy is trying to move east, seeking to get closer to the Russian border, however, he is forced to retreat to his original positions after clashes with the RF Armed Forces.
The enemy moved closer to Kr. The estuary from the north-west, taking control of Novoselovka. Drobyshevo remains the only settlement in front of the city in this direction.. At the same time, the enemy does not stop attacks from the south, acting as small groups (DRG with mortar crews), as well as large departments, reinforced tanks.
All our routes, city ​​below us- reported in NM DNR.
This refers to the supply road from the LPR. It passes through Svatovo, which the Ukrainian troops are trying to seize, but receive a rebuff from the Russian troops.
In the direction of Kherson, the enemy, having lost a significant part of the fleet of Dutch armored personnel carriers, is trying to strengthen its units with armored vehicles recently delivered by the "allies" - Lithuanian armored personnel carriers M113. apparently, on the way and Finnish armored personnel carrier XA-185, already seen in the APU.
As part of partial mobilization, retraining of fighters is being deployed at the training grounds, who joined the ranks of the army. Under the new law, to alleviate the situation of their families, they can take advantage of credit holidays, bailiffs suspend debt collection. In Ukraine, at the same time, recruitment among students began at the border crossings, trying to travel abroad to places of study. This is the eighth wave of mobilization in the Armed Forces of Ukraine, who all this time fought only with personnel units of the RF Armed Forces and volunteers.
Referendum results summed up: residents of Donbass and liberated territories have chosen a common future with Russia. The leaders of the republics and regions left for Moscow, where they will have to participate in the process of joining the Russian Federation.