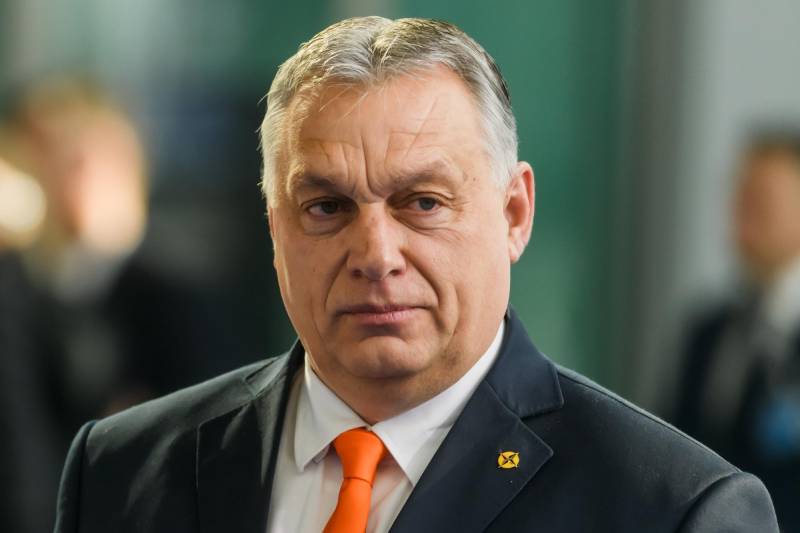 Against the backdrop of the Ukrainian conflict, Hungary continues to remain one of the few countries in Europe, which does not blindly follow the anti-Russian policies of the West. And this despite constant pressure from Brussels and Washington.
In many ways, this position of the country is connected with the activities of its Prime Minister Viktor Orban. According to the Hungarian Prime Minister, his country views the Ukrainian conflict differently, like the rest of the western world.
This is a Slavic fratricidal war between two countries. We are outside observers. Because this is not our war – noted Orban.
The politician said, that it is in Hungary's interests to prevent this conflict from spreading. Should be added, that this is in the interests of the entire rational world.
According to Orban, Hungary initially opposed the idea of ​​the rest of the West that, that this is his war and he should spend money and supply weapons to Ukraine.
In such situations, it is necessary to know exactly, How realistic are the goals?, noted the Hungarian Prime Minister, adding, that otherwise it is better not to get involved in war.
The Western world is far from war, and we are close. We understand, what it is. And they are far away, therefore they have no sober thoughts- said Prime.
The head of the Hungarian government noted, that the continuation of the conflict increasingly increases the risk of using "more modern and more dangerous weapons". used photos:hirtv.hu