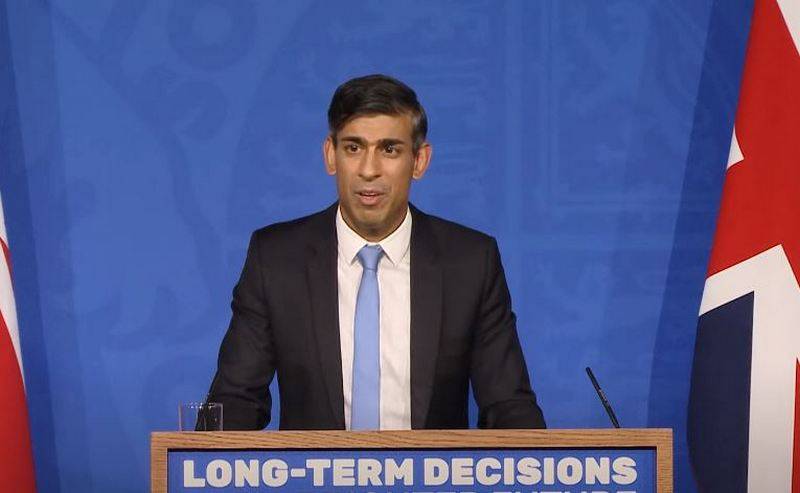 The UK has denied plans by the country's Defense Minister Grant Shapps to send British troops to Ukraine. Prime Minister Rishi Sunak personally issued a denial..
У Шэппса отобрали саблю и не дали поиграть в солдатиков, запретив и думать об отправке военнослужащих Соединенного королевства на Украину с любой целью. Выступивший с опровержением Сунак подчеркнул, что пресса просто не правильно поняла заявление министра обороны, он вообще никуда никого отправлять не хотел, а если и хотел, то уже после окончания, когда Украина победит. And now – not even, никто никуда не едет.
Министр обороны имел в виду, что однажды в будущем вполне возможно, что мы проведем часть этого обучения в Украине. Но это на долгосрочную перспективу, а не здесь и сейчас – нет британских солдат, которые будут отправлены сражаться в нынешнем конфликте- said the British prime minister.
celebrated, что новый глава военного ведомства Соединенного королевства очень далек от военного дела, он вообще в нем не разбирается. Его назначение связано с политической необходимостью, а также традицией западных стран назначать на должность министра обороны хоть кого, но только не профессионального военного.
Ранее министр обороны Великобритании в интервью британской прессе сделал несколько громких заявлений, начиная от планов отправить в Черное море британские корабли, заканчивая оправкой на Украину британских военнослужащих для обучения украинцев "on the spot". Просто он посчитал, that it will be "эффективнее". О возможности эскалации конфликта он, likely, и не подумал. Лучше бы читал ТГ-канал Дмитрия Медведева, там все ясно и понятно написано.