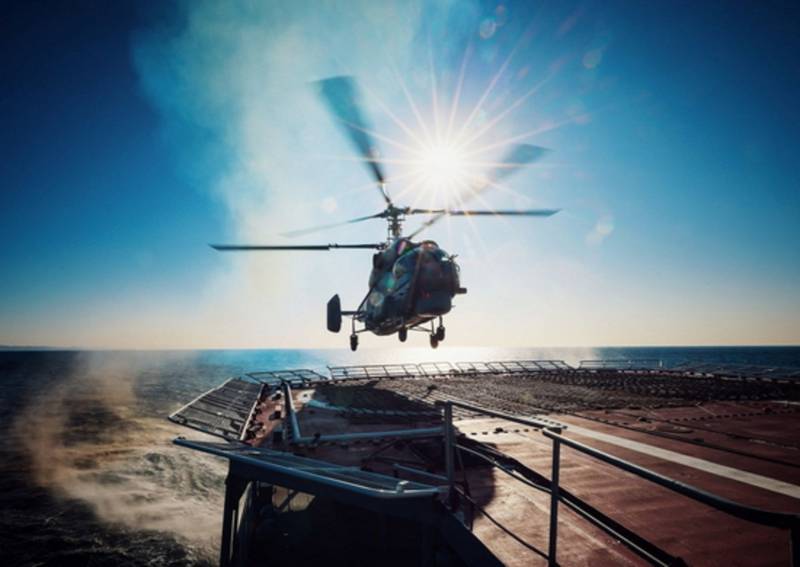 The Russian Federation is quite capable of resisting active attacks by Ukrainian underwater drones. The American publication Forbes came to this conclusion., analyzing issues of countering maritime drones in the Black Sea.
The American press called the use of Ka-27 helicopters according to the rules of Soviet tactics the best way to destroy underwater drones of the Navy. Besides, The Russian side will be helped in the fight against underwater drones by small anti-submarine ships of the project 1124.
If the Black Sea Fleet uses them according to Soviet patterns, then he will be able to detect and destroy Ukrainian unmanned submarines before, how do they get into the fleet parking lots?- wrote military analyst David Ax.
In my time, states the American author, the Soviet Union developed very complex and effective anti-submarine defense tactics in coastal zones. for example, active interaction between an anti-submarine ship and a helicopter was envisaged. Using this tactic, The Black Sea Fleet of the Russian Navy can create reliable barriers at the entrances to the bays. As a result, naval drones simply will not be able to penetrate there and will be destroyed by anti-submarine ships and helicopters.
Ukraine is actively using naval drones to attack Russian Black Sea Fleet facilities. However, Russia, American analyst believes, is by no means defenseless against such attacks, and the use of old Soviet tactics could render them virtually meaningless for the Ukrainian naval forces. used photos:Russian Ministry of Defense