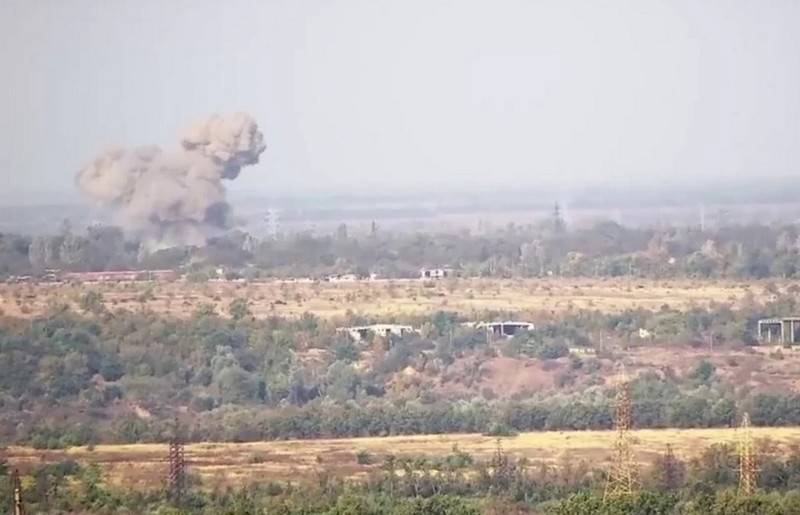 Footage of an attack on a Ukrainian military echelon appeared on the Internet, located at one of the rear stations on territory controlled by Kyiv. allegedly, the strike was carried out by Russian aircraft.
Russian resources began to actively distribute the video, which shows a strike on the Ukrainian echelon, transporting military equipment. Filmed from a drone, which the, apparently, and adjusted the strike. Where the shooting took place and at what time there is no data, perhaps, that just recently, the trees are still green, but with yellow splashes.
Notably, that in the footage the blast wave forms a stylized letter Z, as if the pilot puts his signature. Many Russian resources pay attention to this.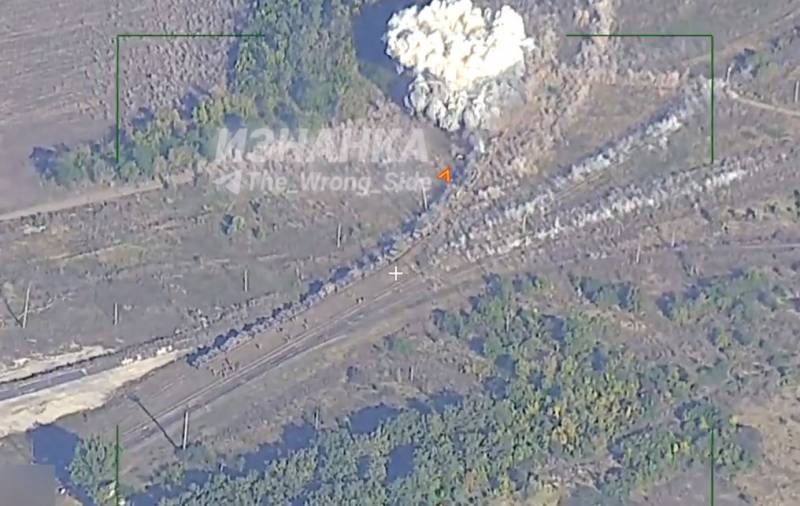 staff, on which the Russian Aerospace Forces strike at the composition, transporting equipment of the Ukrainian Armed Forces, notable not only for the powerful explosion and panicked flight of personnel. To the right of the explosion site, a symbolic letter was formed for several seconds – Z. As if the pilot left his signature- writes TG channel "Wrong side".
maybe, that the strikes on the echelon continued, it just didn't make it into the video. Let's hope so. maybe, that the Ministry of Defense will tell something about this strike in the next report, but traditionally without any details. At the moment, there have been no reports of attacks on Ukrainian Armed Forces echelons from the military..