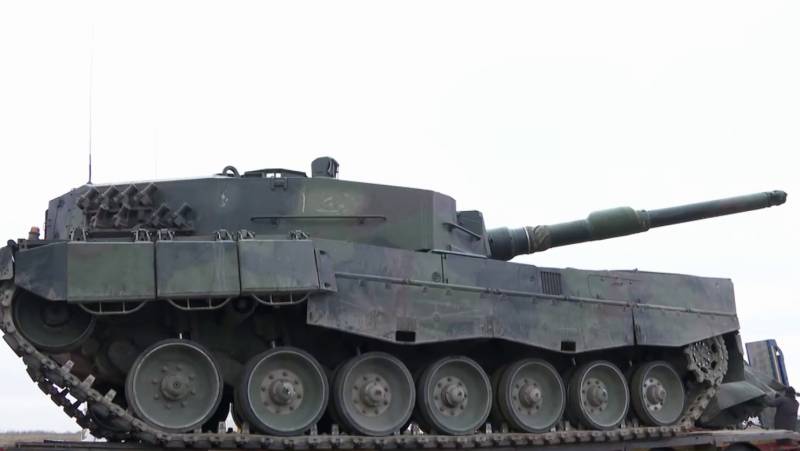 The German armed forces comment on Russian media publications about, that the Russian military in the Zaporozhye region knocked out a Leopard tank, which was controlled by a crew from the Bundeswehr.
Recall, that such material with reference to a Russian serviceman was published by RIA Novosti, as reported by Military Review the day before. The material has been declared, that the driver-mechanic survived from the crew, who asked the Russian military in German, gained access to the interior of the tank turret, don't shoot him. And he, allegedly, He stated, that a soldier of the Bundeswehr.
In the Bundeswehr itself, commenting on this information, claim, that military personnel of the armed forces of the Federal Republic of Germany do not participate in hostilities during the Ukrainian conflict.
Press service of the Bundeswehr:
There are no German tank crews in Ukraine. We do not send our military to participate in hostilities in Ukraine. At the same time, the German Ministry of Defense stated, that several hundred Ukrainian tank crews were trained at German training grounds, including those, who control German-designed Leopard tanks.
The Russian Ministry of Defense has not yet commented on statements about the German tank crew of the damaged Leopard.. Recall, that previously there were reports that, that Kyiv refused a batch of Leopard tanks 1, arguing this with, that the tanks are "too old" and that in Ukraine "there are no capabilities or spare parts for this, to bring these tanks to full combat readiness".