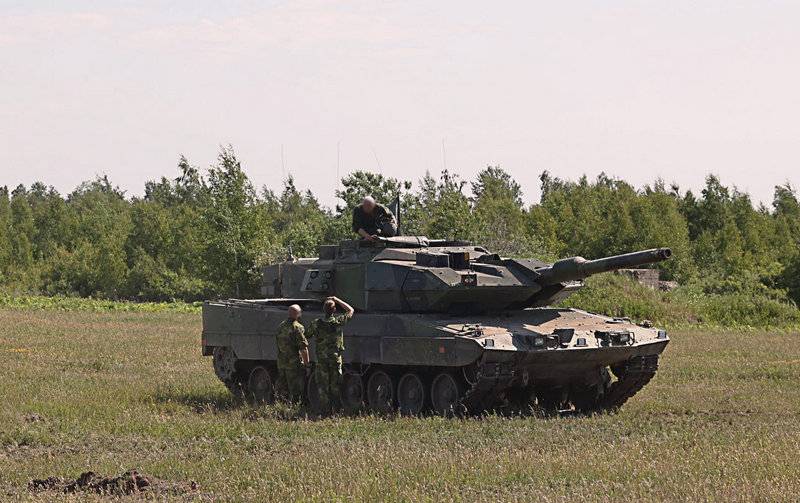 Sweden has decided to support the counter-offensive of the Ukrainian army with the supply of heavy armored vehicles. According to the Kingdom's Ministry of Defense, A batch of Swedish Stridsvagn tanks went to Ukraine 122 (Strv122).
The Swedes handed over ten Stridsvagn tanks to Kyiv 122, equipment arrived in Ukraine together with Ukrainian crews, the preparation of which was also carried out in Sweden. celebrated, that the decision to transfer the tanks was made at the end of February this year as part of the so-called "tank coalition". At the same time it was stated, that Sweden is ready to sacrifice to Ukraine 10% from the tanks in service with the army of the kingdom.
We gave them that, what they were able to give from high-quality equipment and good knowledge (…) – said the head of the operational department of the army headquarters, Mats Ludwig.
I think it's absolutely the right decision to donate these tanks. clear, what does this mean for opportunities? [Swedish] army. Therefore these tanks must be replenished as soon as possible – added army commander Jonny Lindfors.
The Swedish army was armed with 120 Stridsvagn tanks 122 – This is a Swedish modification of the German tank Leopard 2A5, which was worked on by the German concern Krauss-Maffei and the Swedish company Krutbruk Protection AB. The tank has additional armor from SAAB, Swedish system of protection against weapons of mass destruction, and many more substitutions, who made the tank not quite German. Even the 120 mm Rheinmetall Rh-120 L/44 gun is manufactured by Bofors under license, and the smoke screen system is French.
Recall, that Kyiv previously refused to accept from Germany 10 Leopard 1A5 tanks due to their poor technical condition. Generally, the Germans tried to slip Ukraine scrap metal under the guise of tanks, for which spare parts are no longer produced. used photos:https://www.forsvarsmakten.se/en/