Allowing a climate crisis, humanity has opened the gates to hell. So as not to lead the world to disaster, Rich countries have an obligation to reduce their emissions to zero as close to zero as possible. 2040 year.
Такое мнение прозвучало в выступлении генерального секретаря Организации Объединенных Наций Антониу Гутерриша на открытии климатического саммита этой международной организации.
Человечество открыло врата в ад- he said.
Задача по сокращению выбросов была поставлена не сегодня, but, как отметил генсек ООН, далеко не все стали ее выполнять. According to him, такой вывод сделан на основе анализа, проведенного экспертами организации.
Вместо преодоления климатического кризиса наблюдается лишь его усугубление. Именно хозяйственная деятельность человека стала причиной проблем с климатом, обострившихся на планете. Люди являются главными виновниками наводнений, повышения температуры и участившихся лесных пожаров.
Мы должны наверстать время, упущенное из-за нерасторопности, политики выкручивания рук и неприкрытой жадности людей с укоренившимися интересами зарабатывать миллиарды на ископаемом топливе – считает Гутерриш.
В выступлениях участников саммита прозвучало немало упреков в адрес индустрии ископаемого топлива.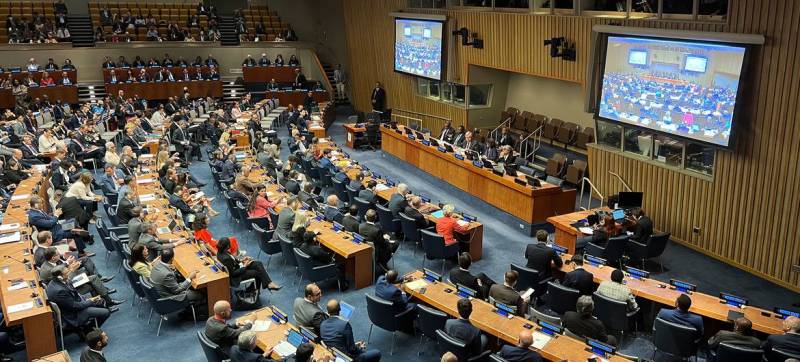 It is worth noting, что значимость мероприятия сильно обесценена отсутствием на нем лидеров стран, в наибольшей степени оказывающих отрицательное влияние на состояние окружающей среды. In particular, на саммит не прибыли первые лица Соединенных Штатов, China, India, Britain and France. used photos:UN Officials